Findlay police are searching for the man who robbed a gas station at gunpoint early Tuesday morning.
Officers were called out to the Mobil gas station at 1303 N. Main Street around 6 a.m. They say just after the business opened, a black male suspect came in, pulled out a semi-automatic handgun and demanded cash from the clerk. The robber then ran off with the money, heading north.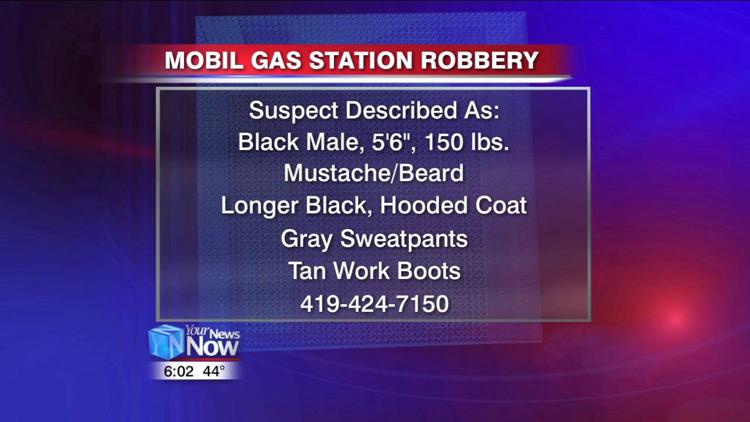 He's described as 5' 6", 150 pounds, with a mustache or beard. His face was partially concealed. He was wearing a long black hooded coat, grey sweatpants, and tan work boots.
Contact Findlay police at 419-424-7150 if you have any information.