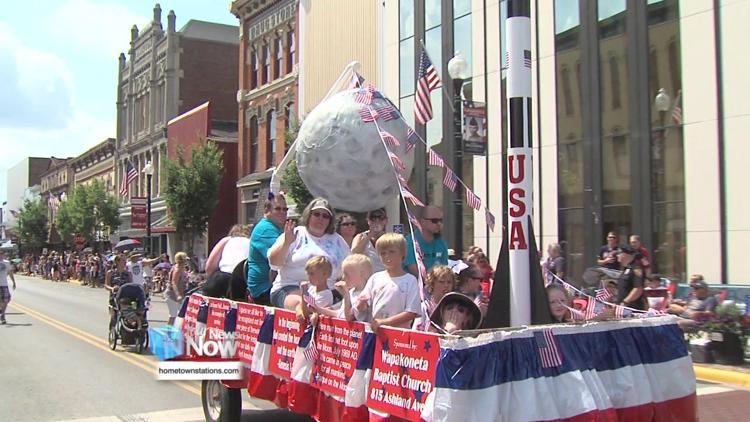 In honor of Neil Armstrong's welcome home parade through downtown Wapakoneta in 1969, participants took that same route to mark the 50th anniversary of his historic walk.
The US Navy band, moon men and a lot of former friends of Armstrong were just a few of the people that took part in the Apollo 11 50th anniversary parade. Tens of thousands of people packed the parade route, just like they did during the 1969 parade. The grand marshal of the parade was former Ohio astronaut Don Thomas and he rode in style on the back of a 1969 Cadillac, the same car which carried Armstrong in a welcome home parade in California, complete with Armstrong's signature.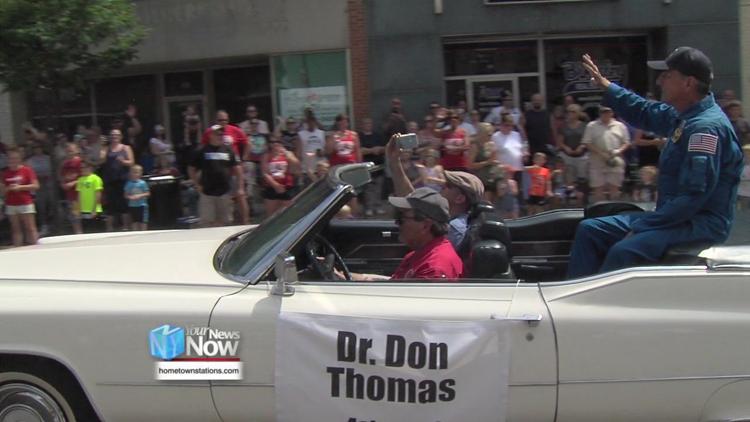 "I grew up in Ohio, one of the Ohio astronauts, to be here, this is the place to be for the 50th anniversary," said Thomas. "I wouldn't want to be anywhere else then Wapakoneta. I was up in space 25 years ago, during the 25th anniversary of the moon landing, but for the 50th I wanted to be on earth and wanted to be in Wapakoneta."
This Wednesday, Neil Armstrong will be making his return to downtown Wapak, as a statue made from a picture from his 1969 welcome home parade. The statue will be unveiled at the Wapakoneta parkway.