The City of Delphos closed down an over 60-year-old bridge, set to be replaced this summer.
The Ohio Department of Transportation is working with the city to replace the bridges on First, Third, and Seventh streets this year. When crews made a final inspection of the bridges, they found out parts of the 7th Street bridge were deteriorated and were considered unsafe.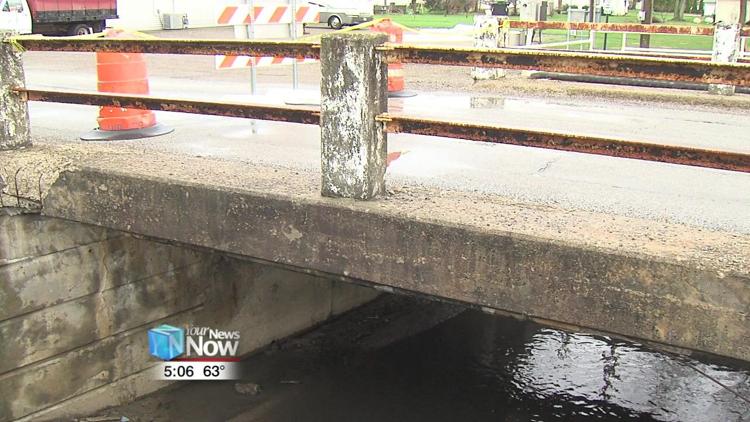 "They found some broken prestressing bands on 7th Street. It was a bridge that was built in 1957 so it has some age on it. They had originally recommended that we close the outer lanes of the bridge, it's a pretty narrow bridge so we just ultimately decided to close it for the time being," explained Shane Coleman, Delphos Safety Services Director.
Coleman says they're still trying to determine which order the three bridges will be replaced. The project is expected to start soon and will be wrapped up this fall. The total cost of the replacements is a little over one million dollars, with Delphos only picking up $60,000 of that tab.