Students from Lima North Middle School got the opportunity to learn about air and space Monday morning.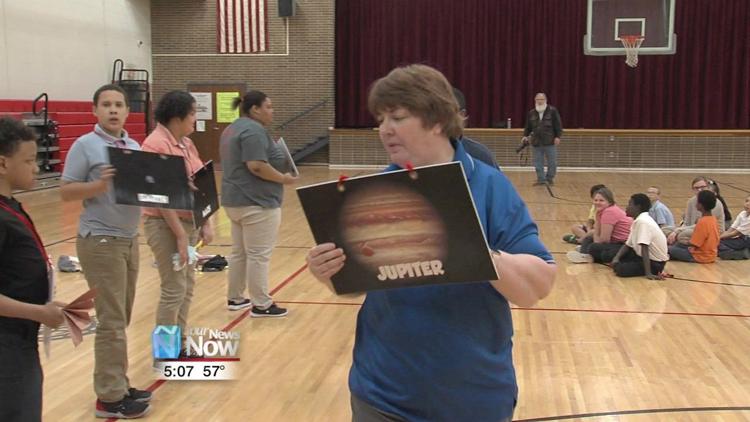 A representative from the Armstrong Air and Space Museum gave students an interactive layout of our solar system. The students represented different planets and made a scale representation of how the planets are aligned in the atmosphere. They also learned about specific careers with NASA, including the trials and tribulations of being an astronaut. The museum hopes to inspire the next generation of space engineers and astronauts.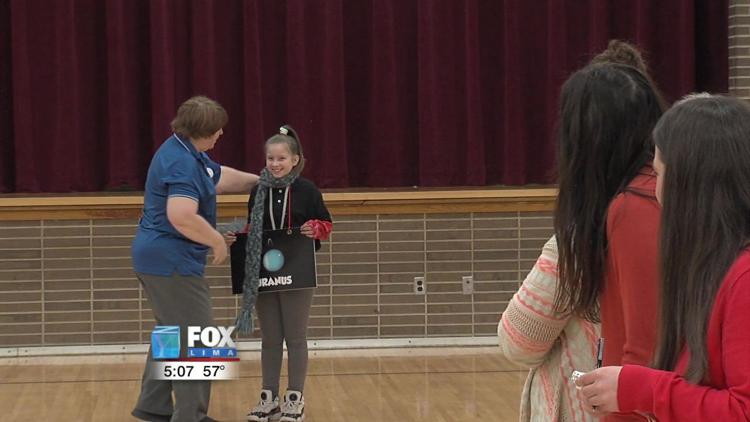 "We're going to be in a space," said Ellen Engle, museum educator. "Space is, you know, a frontier I feel like that we need to explore, you know, we've learned so much from space and so many things have come from our space travel that people don't realize as well that we use it everyday. iPads, you know, is one, Velcro is another, pens, Mylar, so many things came from space travel."
This is one of the many education outreach programs the museum has, and they plan to launch a few more this summer.