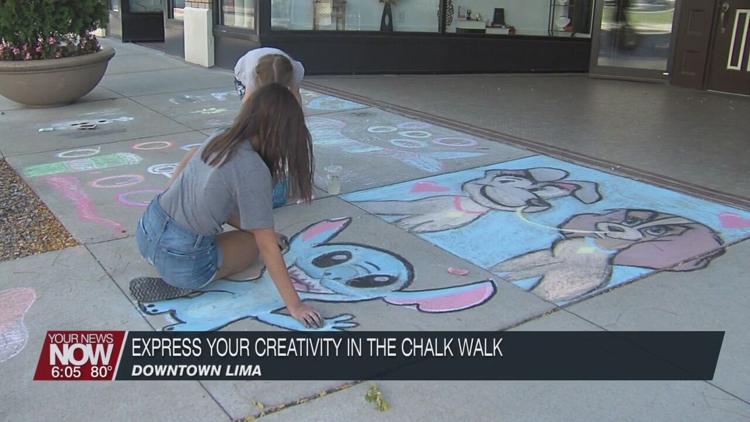 If you are in downtown Lima this weekend, you may notice a change of scenery as artists decorate the sidewalks for the annual Downtown Lima Inc. Chalk Walk.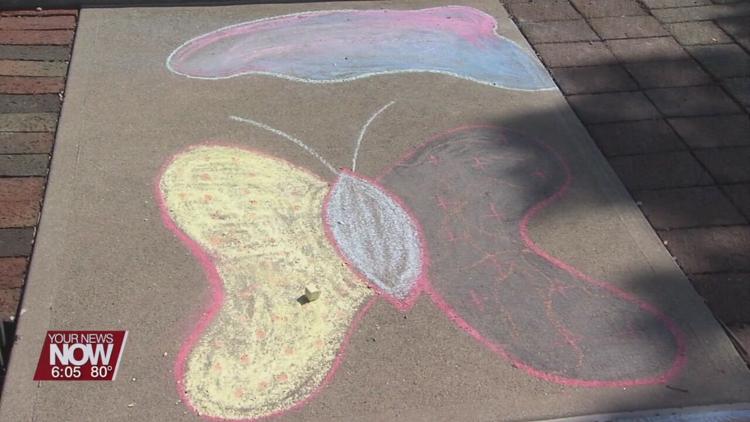 The event is free to the public with chalk and masks provided by Artspace/Lima. It ran Friday afternoon but will pick up again Saturday morning from 9 to noon. Judging will then begin at 1 p.m. and the top 3 sidewalk squares will win prizes from downtown Lima businesses. The Executive Director of Artspace/Lima and collaborator, Sally Windle, says the activity is great for people to express themselves and get out in the weather.
"It's all about creativity and people seem to really enjoy the sidewalk chalk," says Windle. "We've had a lot of things with Artspace that's involved chalk and it's a way to get your creativity. No matter who you are or how old you are. It's a way to get your message out and then to have some fun with families too."
You can see the artwork for yourself by following the chalk footsteps trail around downtown. To reserve a sidewalk space to decorate or see the map, go to visitdowntownlima.com.