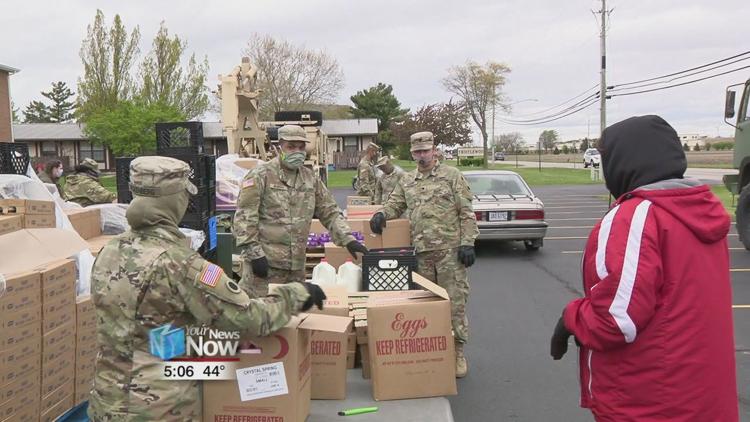 To help out people during the coronavirus pandemic, a food distribution was held at Trinity Friends Church in Van Wert on Monday.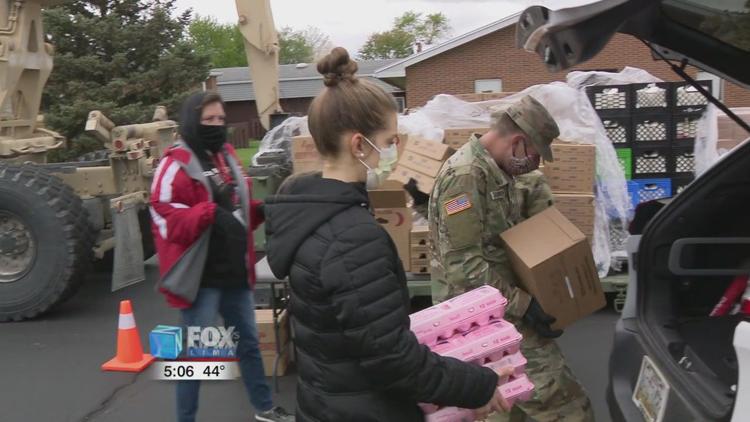 The United Way of Van Wert County joined forces with the National Guard and the West Ohio Food Bank to distribute free food to residents of Van Wert County. The drive was open to anyone in the county. Residents just had to report how many people were in their vehicle along with the age groups for their children.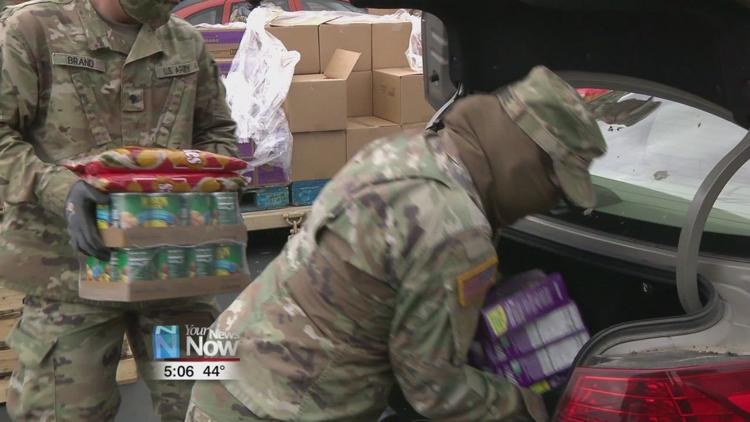 "We've been doing also our grab bags on Fridays that we've been trying to provide for kids, and we've noticed there are a lot of people that don't have food, and we really wanted to be out there for families with kids. So, now that everybody's home, some people have lost their jobs, so we just wanted them to be able to get free food and not have to pay for it," said Vicki Smith, Executive Director for United Way.
Within the first half-hour of the food distribution, they saw about 75 cars line up to get their food.