For the third time since August, the Bath Township Fire Department responded to a fire at the former Lima Inn Motel.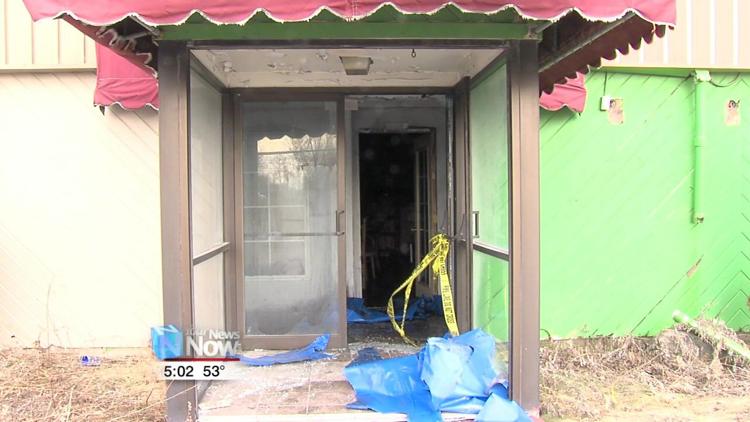 According to Chief Joe Kitchen, firefighters arrived at 7:25 Sunday night to the building that housed the former offices, restaurant, bar, and conference room. The two-alarm fire took two hours to put out. No one was inside and no firefighters were injured. The fire remains under investigation.
The building has been vacant for about two years, Kitchen said. A previous fire occurred in one of the motel rooms, another occurred in the convenience store.
"This is the third time we've responded to fires at this location," said Kitchen. "Obviously it's a stress on the fire department and a nuisance for us, however, it does create a hazard to the community when there's a fire. So we do have to approach every building like there could be people in it and also remove any hazard to nearby businesses and residences."
The fire department attempted to contact the owners, listed as "1201 Neubrecht Property LLC," but could not find any contact information. The company info leads to a residence in Mentor, Ohio owned by Hiren and Harshna Patel.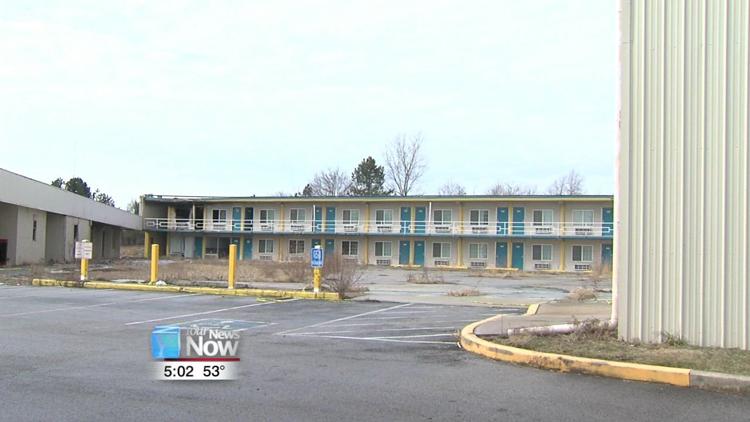 According to assistant Allen County prosecutor Lisa Bradley and Pauline Devita at the Allen County Sheriff's Office, the owners are tied up in court surrounding a foreclosure. Bath Township board of trustee member Bill Degen said the Allen County Land Bank looked into acquiring the land until a tax lien was placed on the property.
"We're waiting on it to go to sheriff's sale so we can figure out what we can do with it," said Degen. "We will condemn it at this time, with this fire, we'll have the health board and our fire services will condemn the motel because the structure's not sound anymore. It's going to have to come down."
Degen said the condemning process could take at least a month.