Almost a month officially into the fall season we find summer still hanging on. In fact, today is shaping up to break the record high! Highs will top out in the lower to middle 80s. Much of our Thursday looks dry with partial sunshine. An isolated shower or storm cannot be ruled out, but mainly after 6pm.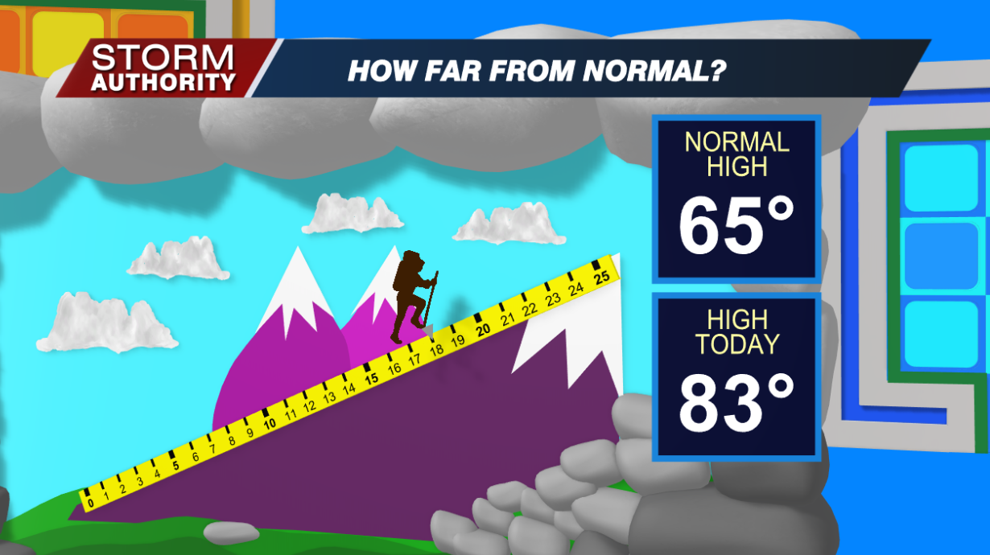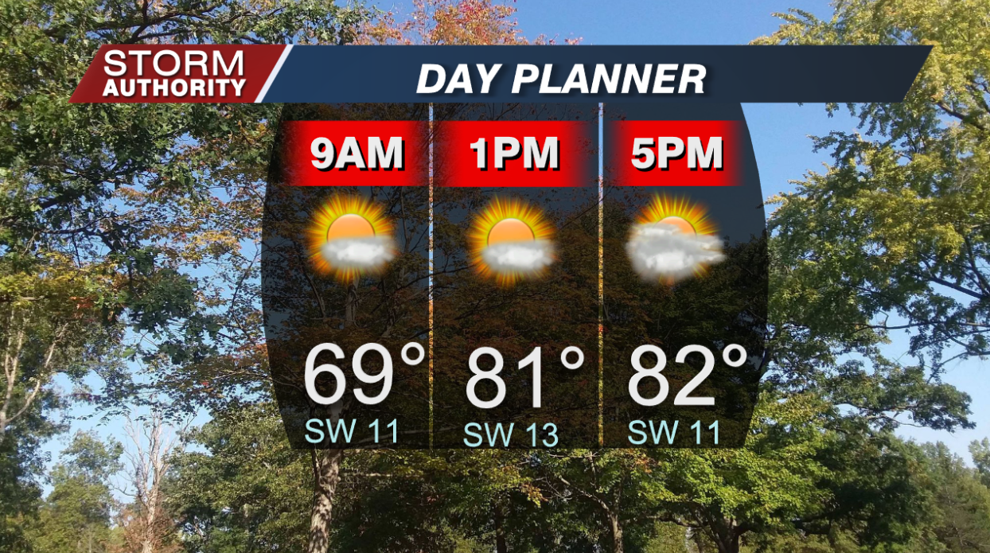 Plan on rain tonight. Scattered showers and storms become likely, especially late evening through the overnight. No severe weather is expected. Lows will settle into the low 60s.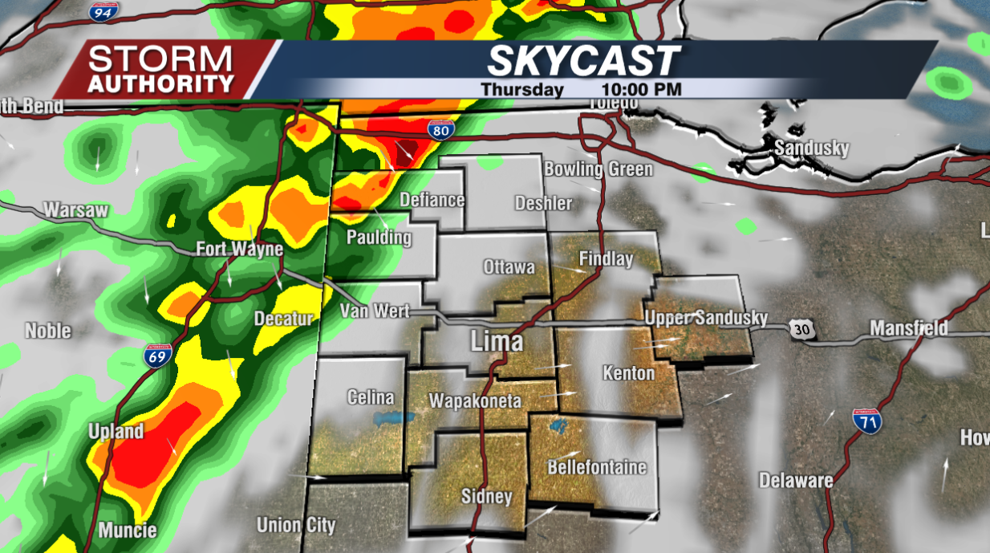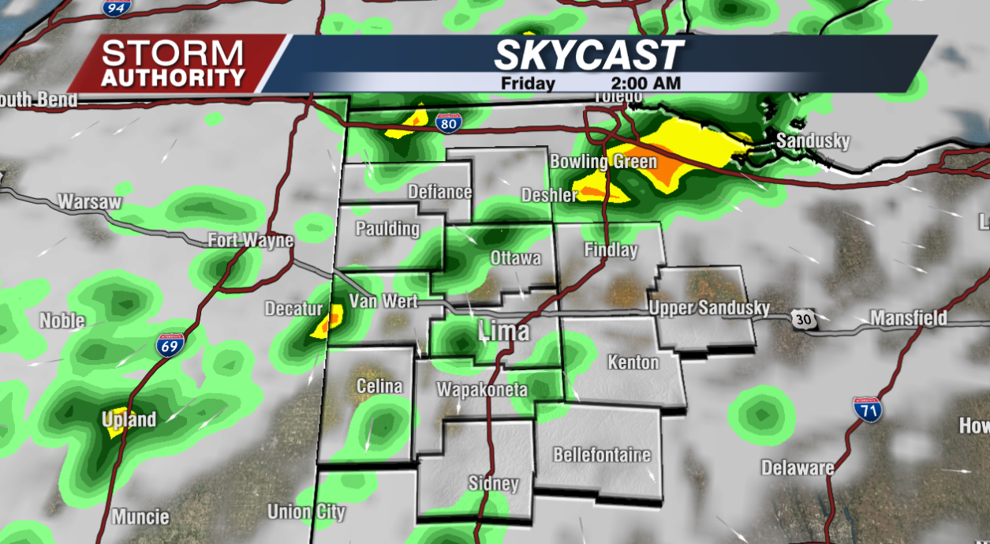 Friday is unsettled with scattered showers and storms. Some gaps of dry weather will develop during the day. It appears the evening and overnight hours Friday feature the most widespread rain and storm activity. Any storms later in the afternoon through late evening have potential to briefly turn strong to severe, but the threat looks isolated. All modes of severe are on the table.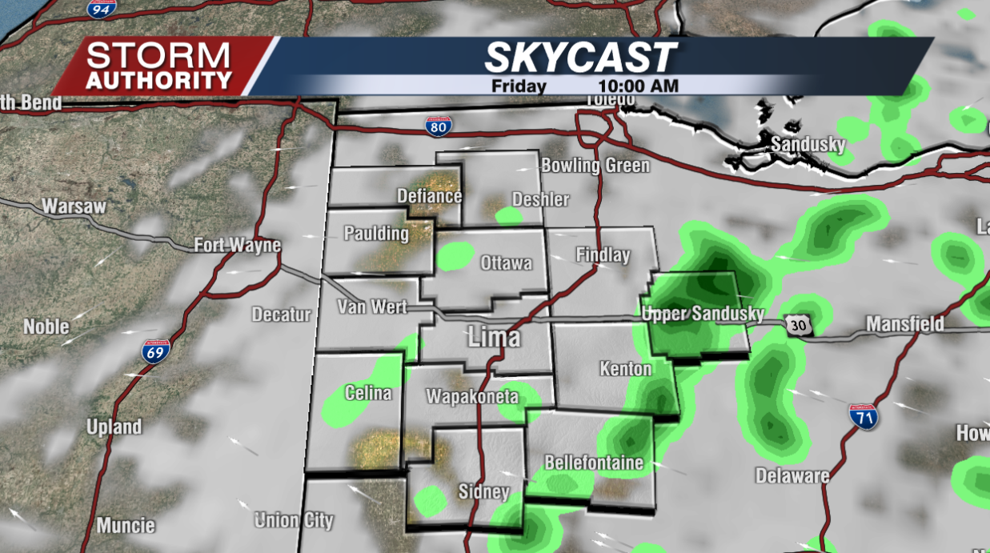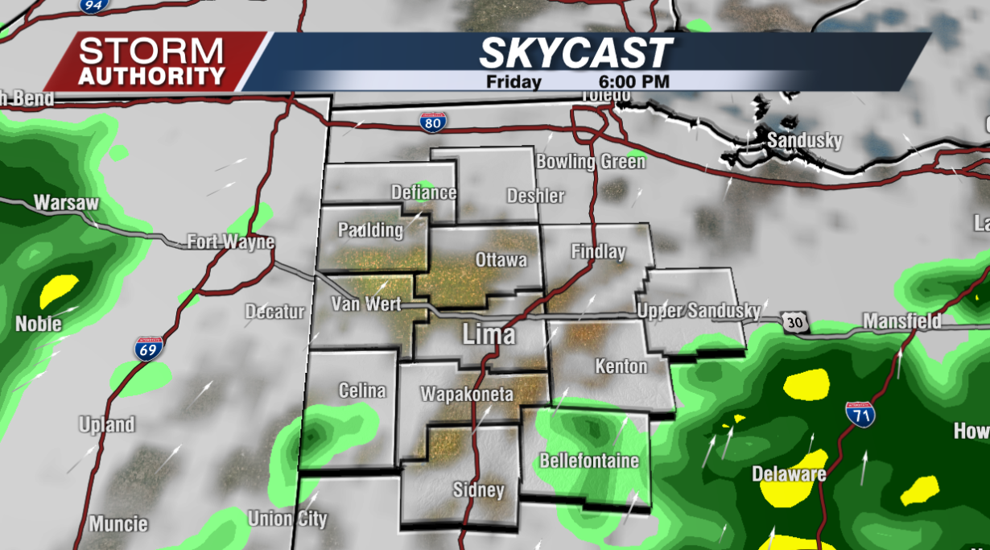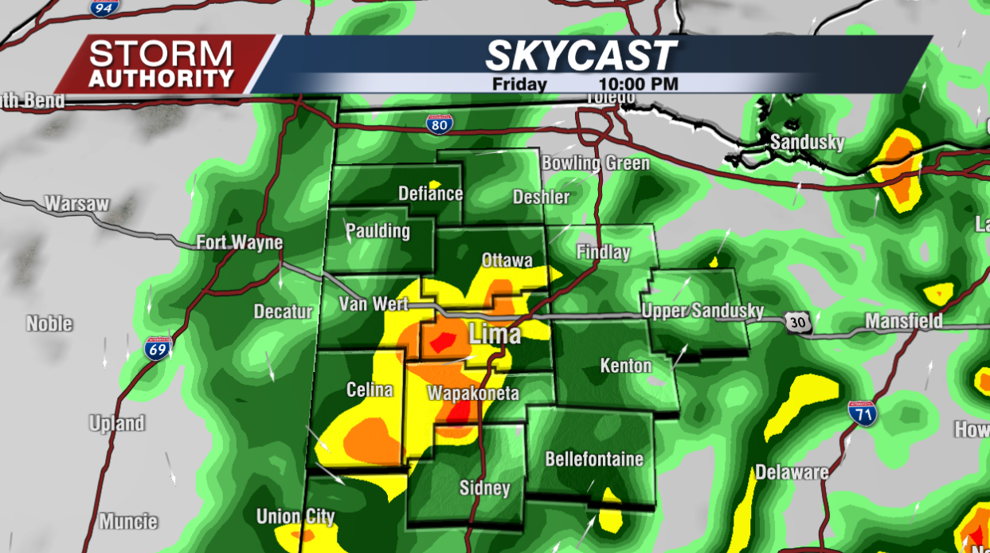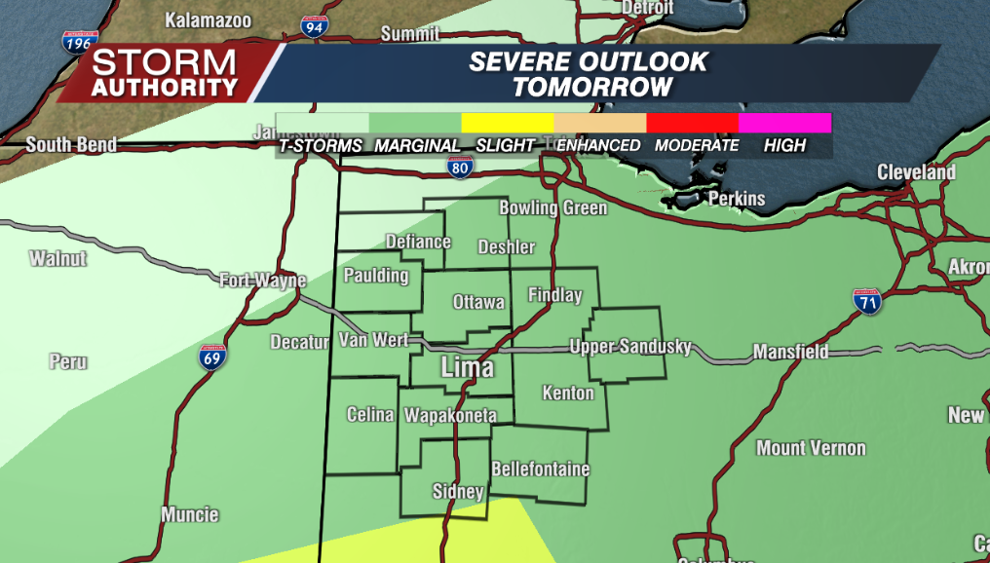 Rainfall amounts could vary from as little as 0.50" to as much as 2". Most areas will be close to an inch.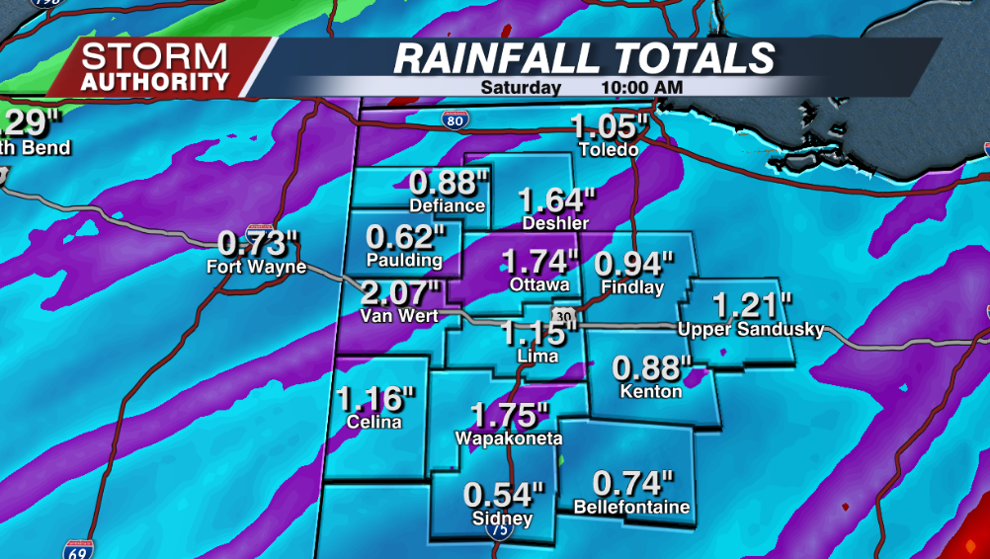 Saturday, the steady showers should move out after 8AM. Only an isolated shower chance through about noon, then dry. The big story? Sharply cooler air and a gusty northwest wind! Highs now look to stay into the 50s.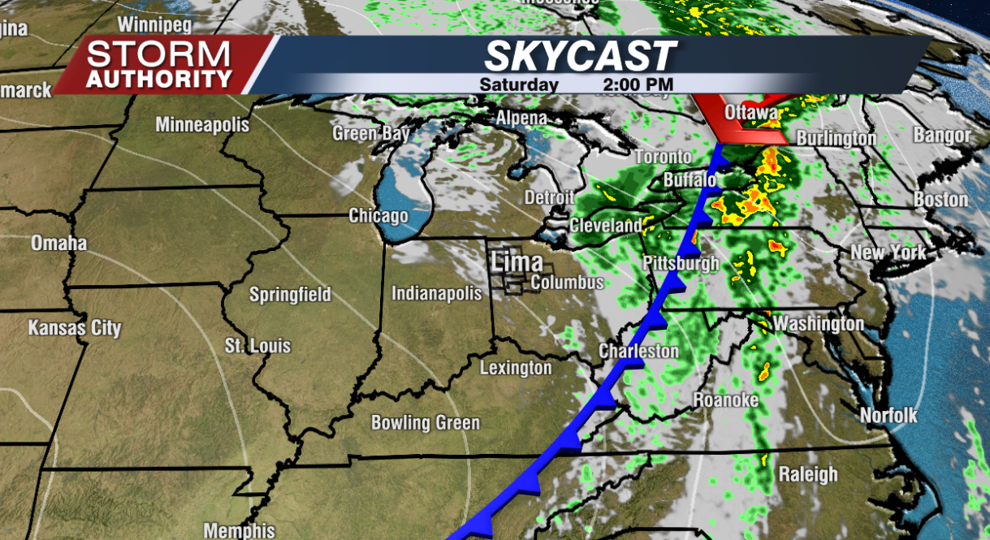 Chilly start to Sunday with temperatures in the 40s and wind chills in the 30s. Highs will rebound in the lower 60s with sunny skies. A warming trend kicks in for the first half of next week with highs rebounding to near 70°! A nice stretch of dry weather through Wednesday. Some rain is possible Thursday, with signs pointing to a stronger blast of chilly weather next weekend. This could finally deliver our first frost around the 22nd-24th period.