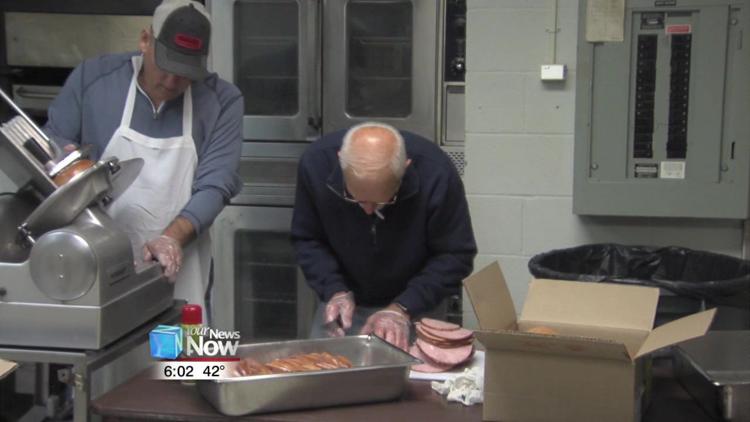 The Tom Ahl family was up early on Saturday morning preparing for their big annual community Easter Dinner on Sunday.
Boxes upon boxes of cooking equipment were loaded off a van this morning to begin the initial prepping. Once boxes were unloaded Tom Ahl and general manager, Vince Downing, began slicing up dozens of pounds of ham.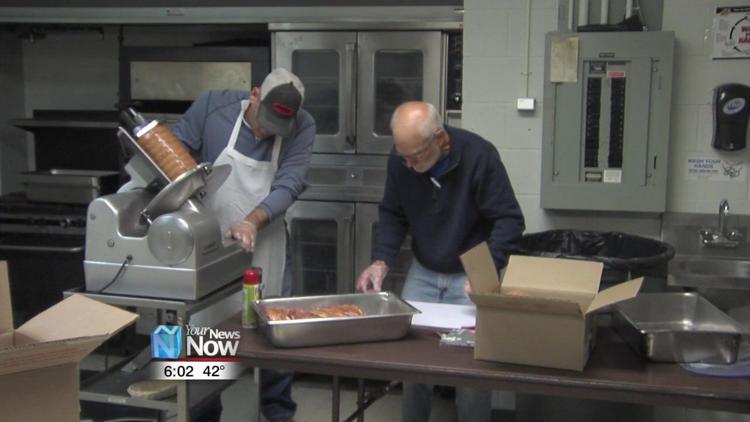 This is the 27th annual community Easter Dinner hosted by the Tom Ahl family dealership at the civic center.
This year they are looking to serve more than 500 people. Ahl said the company enjoys hosting these events because it provides a time for people to fellowship with one another.
"We're excited because we're celebrating the risen Christ and what better day to do it than Easter for us," said Ahl. "Lima has been so good to us, God is so good to us so that we want to give back. This is a way we can do that as a Tom Ahl Family Dealership."
The dinner is free and open to the community. Dinner will begin at 11 a.m. and will end at 1 p.m.