More than two dozen homes were destroyed or sustained severe damage from the tornado. An elderly man lost his life from the storm, and around 10 others were injured, three of them severely.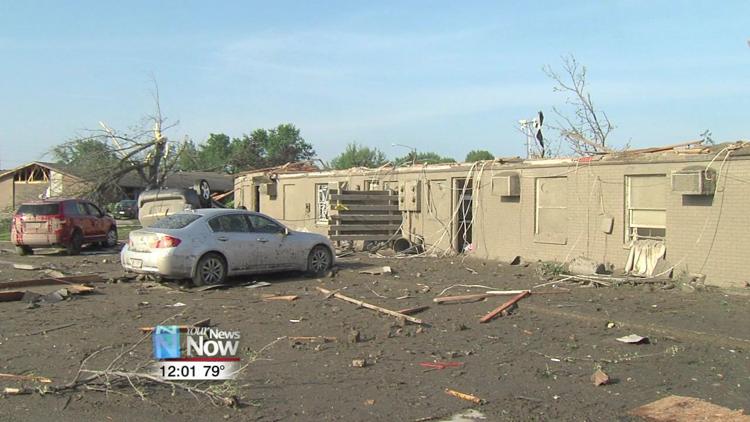 Residents who live along Bruns and Michael Avenues are sifting through the debris and thankful to be alive.
"One of the craziest things I ever lived through," says Jacob Wenning, whose apartment was hit by the tornado. "As soon as it happened we got out of the apartments and we start checking on the neighbors. We kicked one door in on an apartment two doors over, helped pick up part of a collapsed ceiling up off of a guy to get him out. Just thank god everybody is safe."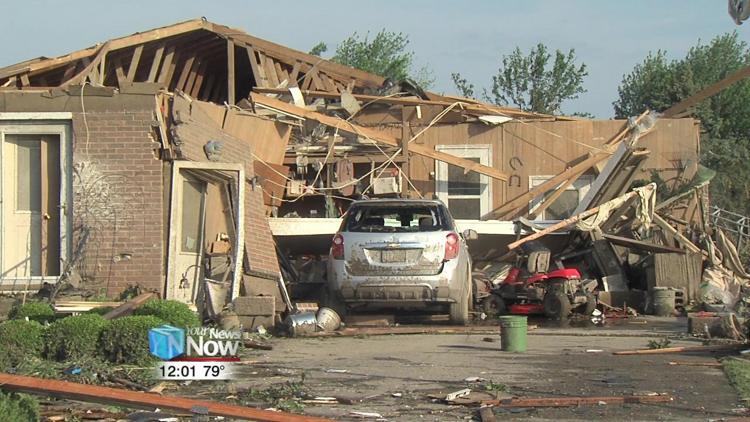 Jim Fox is counting his blessings that he only had minor damage because just 50 yards away, his neighbor's home took the brunt of the tornado.
"We were fortunate, at least at my place," adds Jim Fox. "But some of my neighbors, they didn't come out so good. Like my one neighbor may have to tear his whole house down because it moved the rooms around, it put his pickup out in the yard, the garage went down on his car. It's a mess."