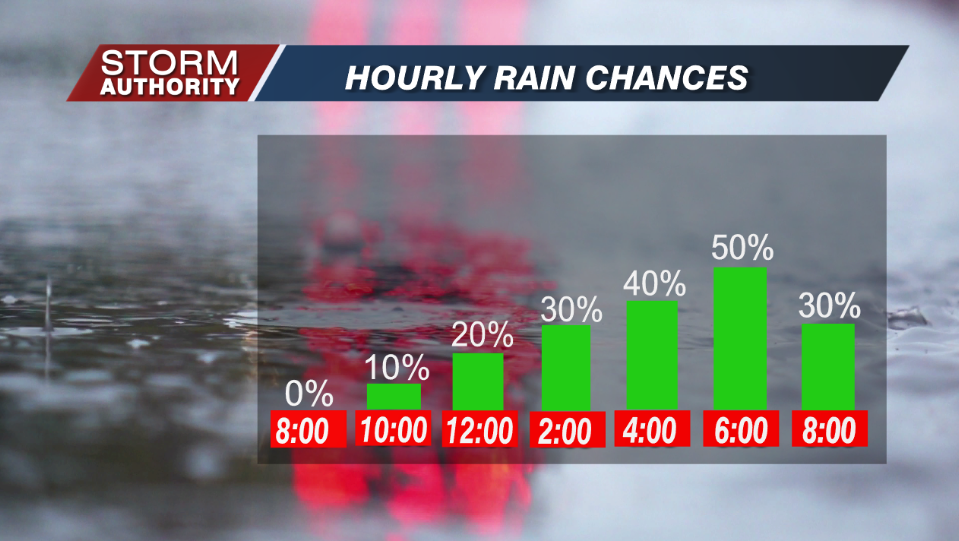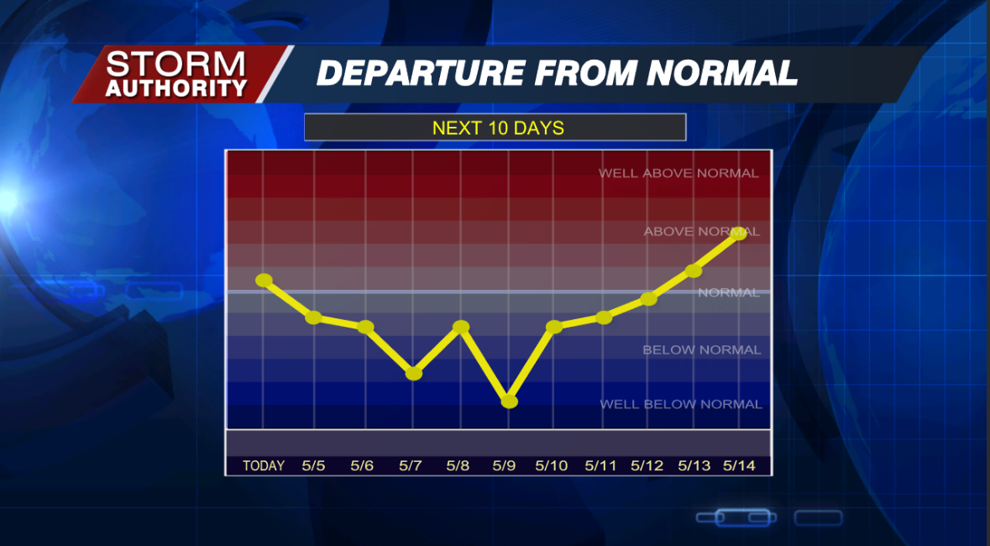 It is a mild, humid, and mainly dry Tuesday morning across our area. Most of the morning hours will remain dry, but a few scattered showers and isolated thunder will be possible for the second half of the day. Temperatures will hold rather steady in the 60s.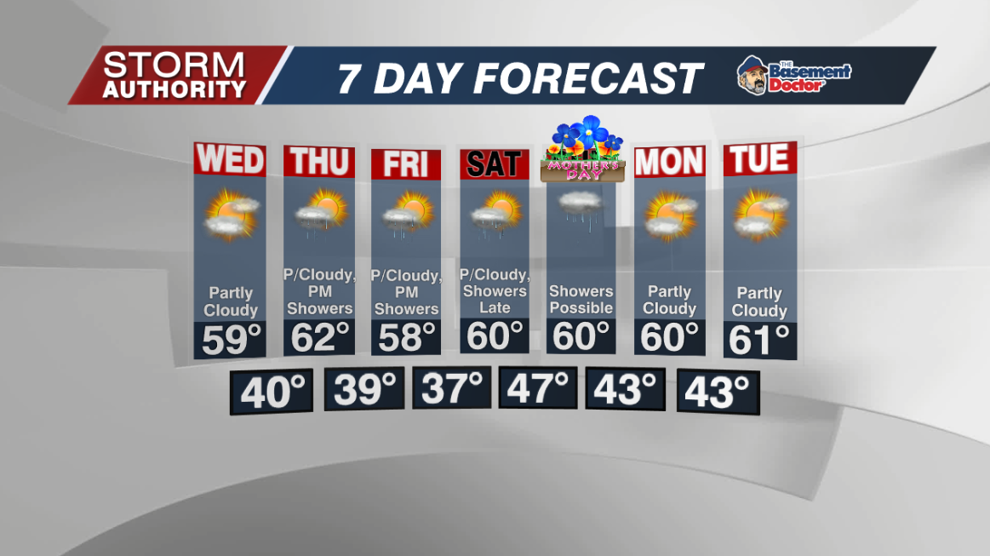 The risk of scattered showers will linger through the night, especially over the southeast half of the area. It turns cooler with lows dipping into the middle 40s.
Dry weather returns Wednesday with a mix of clouds and sunshine. Temperatures remain on the cool side, in the upper 50s to around 60° for afternoon highs.
While we expect plenty of dry time late week, there will be a threat for scattered showers to roll through in the afternoon hours of Thursday and Friday. After low 60s Thursday, highs only reach the upper 50s on Friday. Patchy frost may even develop Friday night if we maintain clear skies. *Most* of Saturday is trending dry, with our next system bringing rain showers by the evening and night. The chance for rain lingers on Mother's Day. For now, early next week is trending drier. Temperatures will be stuck around 60° for daily highs through the middle of next week.