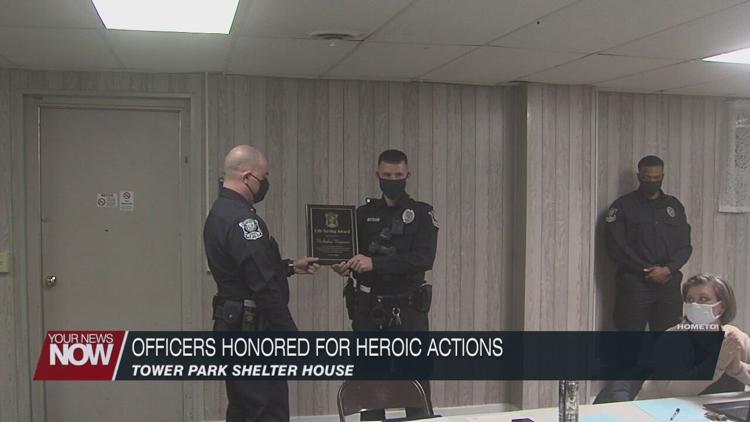 Two Cridersville police officers were honored by their police chief Tuesday evening.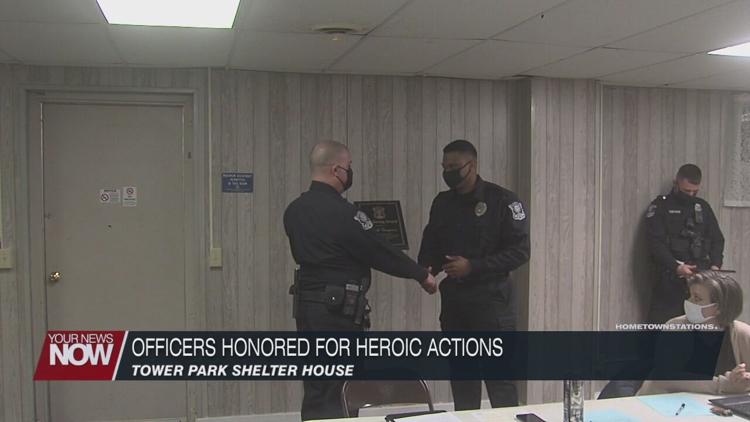 Patrolmen Nicholas Rayoum and Derrick Barginere were honored with the Life Savings Award at the Cridersville Village Council meeting for their actions taken on December 29th. On that day, they responded to a crash. When they arrived they found an SUV on fire where they removed a passenger while the car was on fire. Police Chief Paul Robbins explained to us about the heroic efforts of the two officers.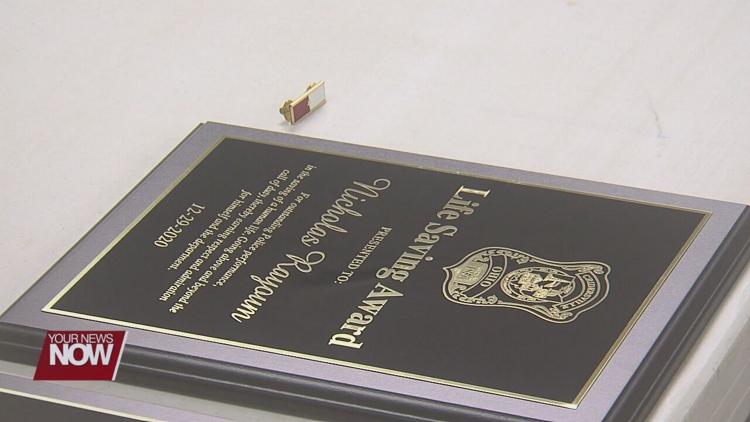 He said, "I think it exemplifies the service before self. They didn't even worry about their own wellbeing, they knew that they had the situation that could have gotten, unbelievably enough, could have gotten worse than it already was with the vehicle being on fire, and they put all of that in the back of their mind and they went right to the vehicle and got the person out."
Barginere has been on the force since November, and Rayoum has been on since August of 2019.