The Ohio State Highway Patrol says two people are dead following a small plane crash near Gomer in Allen County.
Troopers and other first responders were called to a field near the intersection of Sandy Point Road and Tudor Road just before 5 p.m. Thursday afternoon. The plane's two occupants were pronounced dead at the scene, but their identities are being withheld pending notification of family.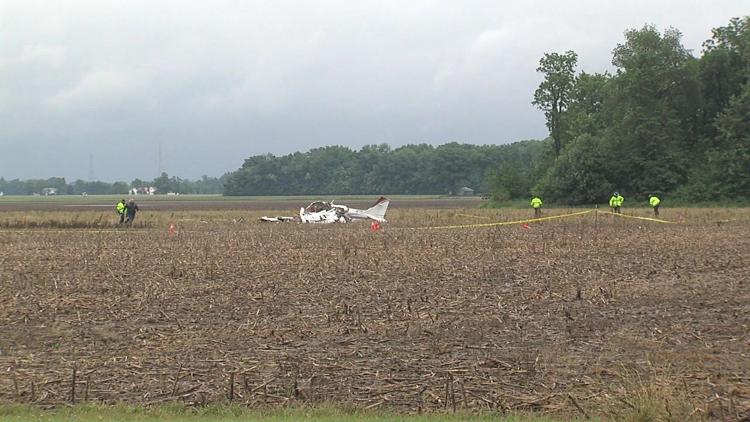 "We received a call of a possible plane crash. The units responded and found the plane in the field that you see behind me. Very brief initial investigation obviously is that we do have a plane crash and that we have two fatalities. We have not made any identification or notifications to the family involved, and as soon as we get more information, we'll let you know," commented Lt. Jonathon Gray, Van Wert Post Commander.
Investigators still don't know where the plane's flight originated from, or where they were headed.