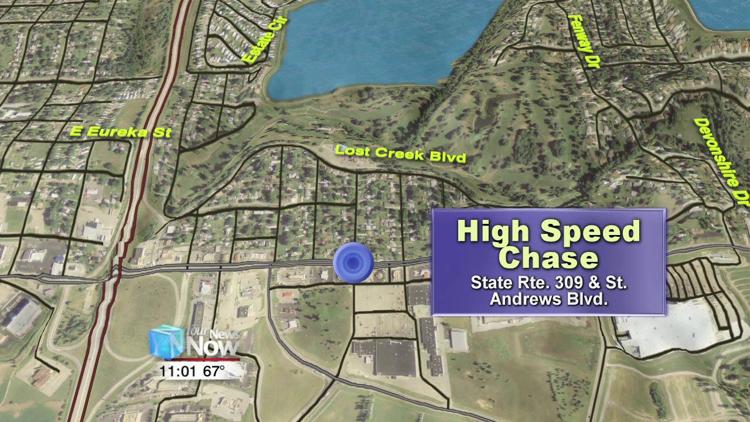 Two juveniles have been arrested after a night of high-speed chases, and stolen cars that ran through three local counties.
The Lima Police Department says around 12 am Friday morning an LPD officer noticed a vehicle reported stolen from Logan County driving around Lima.
The officer started to pursue the stolen vehicle and the 17-year-old driver went east out of Lima.
When they got into the country the teen started driving dangerously, with speeds reaching 100 miles per hour, at some point in the pursuit the driver turned the lights off on the stolen car.
The LPD officer gave up the pursuit, but an Ohio State Highway Patrol trooper found the vehicle in Hardin County and was able to arrest the 17-year-old passenger.
But the driver stole another vehicle and drove back to Lima with troopers and the Kenton Police following at high speeds.
After hitting stop sticks law enforcement deployed, that damaged his tires, the teen headed into the Lost Creek subdivision where he was arrested.
The teens were identified as Jaki McDonald and Triston Coats, both have been taken back to Logan County and are in the juvenile detention center.
The incident is still under investigation, charges against the teens will come at a later date.