A crash in Allen County sends two people to the hospital.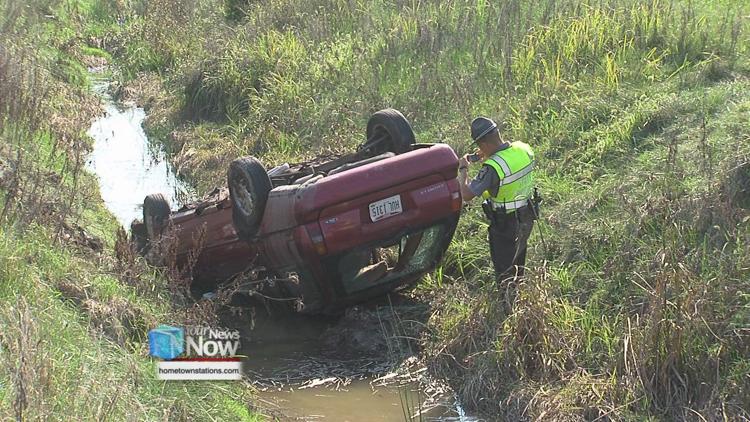 It was a single-car crash near Hoch and Kill roads. First responders found the car flipped in a ditch around 4:30 p.m. Thursday afternoon. Troopers say the car went off the road after speeding over the railroad tracks. A person inside had to be cut out of the car.
Troopers report that the driver, Sir'Je Ede, was seriously hurt and the passenger is expected to be okay.