A two semi accident on U.S. 30 Monday afternoon sends two people to the hospital.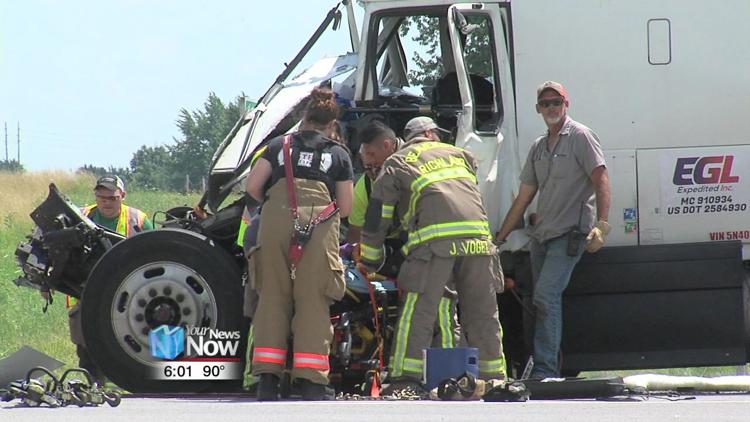 A semi driver was traveling eastbound on U.S. 30 by Thayer Road when he suddenly slammed his brakes, possibly due to a car that was along the side of the road. A semi truck following close behind didn't react in time and crashed into the first semi. A male and female in the second semi had to be removed by the Beaverdam Fire Department because they were trapped. Both of them were transported to the hospital with non-life-threatening injuries.
The driver of the second semi was also cited with failure to maintain clear distance.