The Ohio State Highway Patrol is investigating a two-vehicle crash that sent four people to the hospital.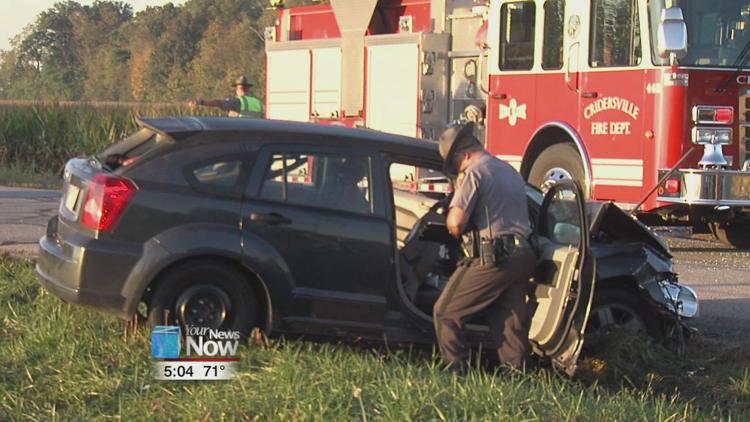 The crash happened around 7:30 a.m. on Wednesday morning at the intersection of Wapakoneta Cridersville Road and National Road. Troopers say the car driven by 18-year-old Daniel Huebner was heading north when he flew through a stop sign and struck a minivan, driven by 39-year-old Jay Herbst, who was heading east into the intersection. The force of the collision caused the van to roll over multiple times.
Huebner and his 18 and 17-year-old passengers and Herbst were taken to Mercy Health-St. Rita's. The 17-year-old was then flown to the Wexner Medical Center with non-life threatening injuries. No one in Huebner's car was wearing a seat belt. The crash remains under investigation.