There was a dedication on Friday as part of the United Way's Day of Caring.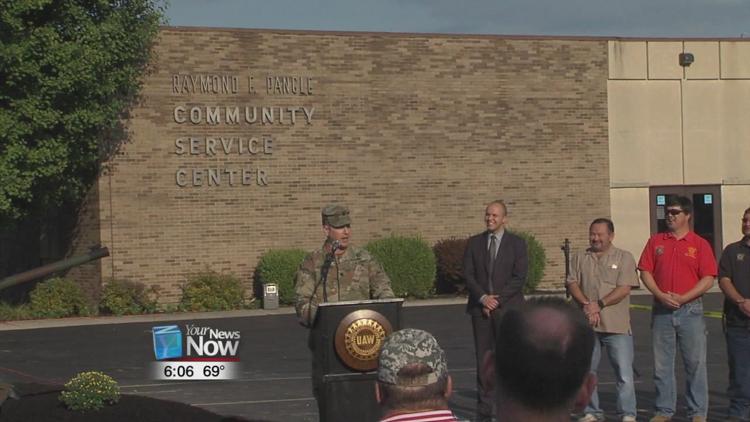 Old Glory is now flying high at the Pangle Community Services Corporation building as a project of the United Auto Workers Building Corp. The corp is a collaboration of all the UAW unions in the area taking on projects to meet community needs. They recently moved their offices to the Pangle building and noticed that something was missing.
"When we moved into this building we noticed they did not have any flags outside so we went ahead and thought it was best to get some flags put up here and provide the community with the American Flag to look at when they came by this building," explained Bryan McClurg, President of UAW#1765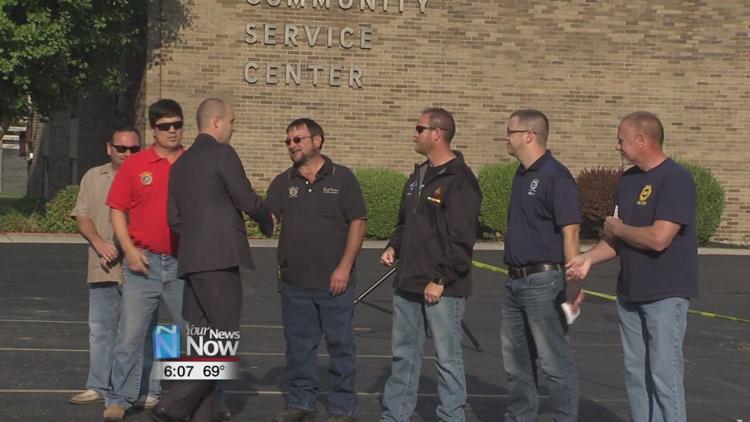 "We're so excited to have this flag dedication today on our Day of Caring event and what better way to recognize all the individuals in our community that are serving than to recognize those who have served before us, the ultimate service of our country," said Derek Stemen, President and CEO of United Way of Greater Lima.
The Pangle's Community Corporation is located at 616 South Collett Street.