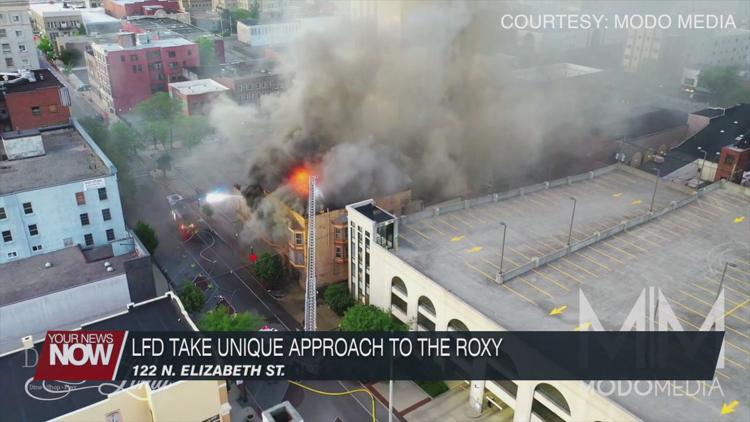 Lima Fire Department's investigation found similar information to the Lima Police Department. So the way they moved forward with handling this building was a bit different than usual.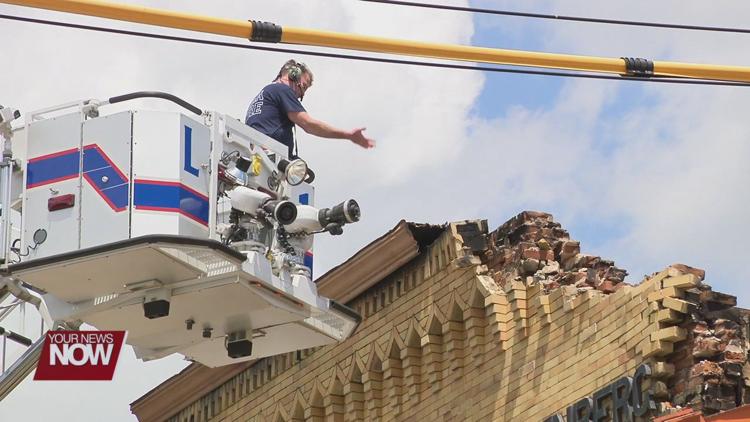 Lima fire crews responded to the call about a quarter to 9 p.m. Tuesday night. Flames were seen coming from the windows on the third floor. Fire Chief Andy Heffner says his crews made an aggressive approach to put it out but were pushed out by the heavy smoke and flames. American Township and Shawnee were called in for back up.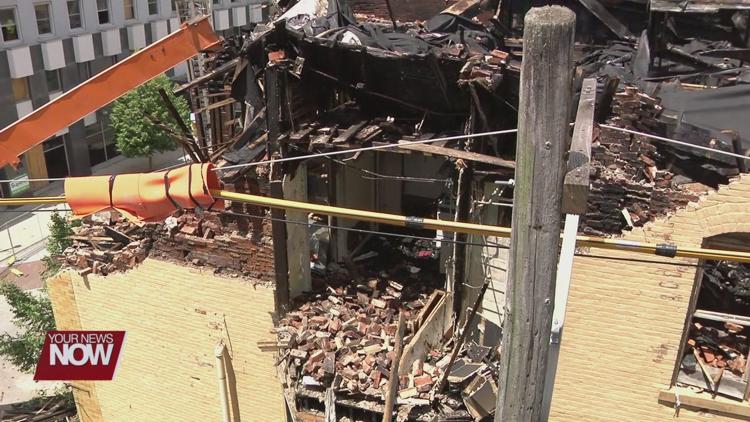 The building has been known to be vacant for years, so the fire was immediately suspicious.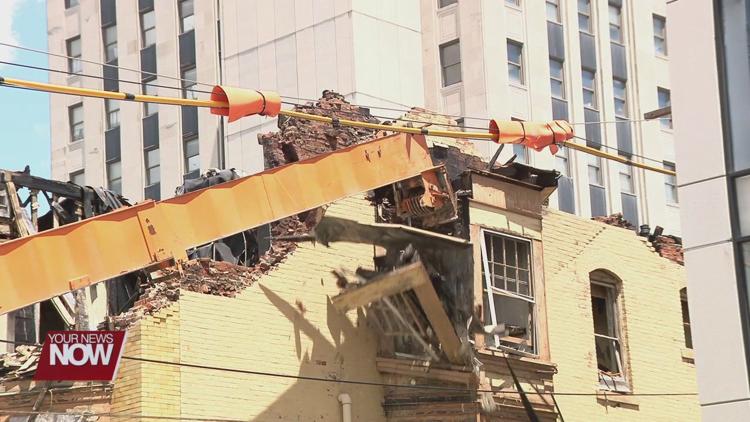 "Unoccupied building, shouldn't have any electricity going through it. So normally the only way that's going to catch fire is being a man-made fire that's created," commented Chief Andy Heffer, Lima Fire Department.
In the middle of battling the blaze, the roof began to collapse, assuring there's no way firefighters could enter the building.
During this, the department learned Jeffery England had turned himself in for the fire. That created a cause for concern as the building became a total loss and needed to be torn down.
"It was unsafe to go inside. So right now we're having a demolition crew that is pulling the building apart instead of collapsing it in on itself," explained Chief Heffner.
Like the police department, the fire department became aware that people may have been living inside some of these vacant apartments.
"We have our arson investigator. He's in the ladder truck supervising the demolition. So if they see anything they'll be able to stop the demolition and try and get closer in," said Chief Heffner.
No firefighters were injured while putting out the flames.
As of this afternoon, nothing has been discovered in the rubble so far. They started tearing the building down at 1:30 p.m. Wednesday afternoon.