The unemployment rate decreased in 87 of the 88 Ohio counties for the month of March, including all 10 counties in our area.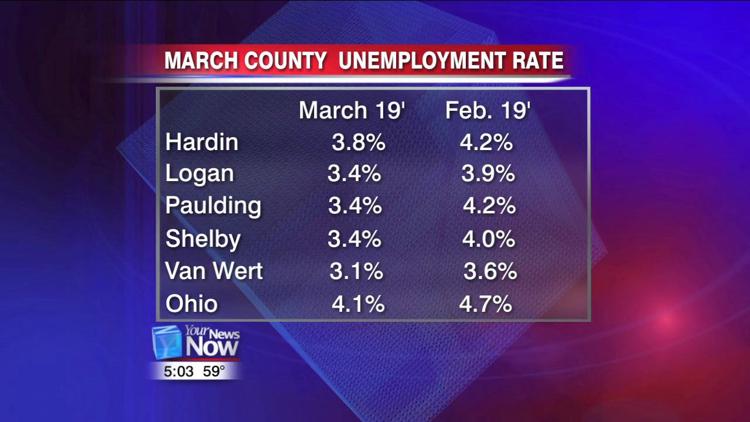 According to the numbers collected by the Ohio Job and Family Services, Allen County had the highest unemployment rate for the month of March at 3.9%, which was down a half of a percent from February. Mercer County remains the lowest in the state at 2.4%, and Auglaize, Putnam, Hancock, and Van Wert counties join Mercer as five of the nine lowest unemployment rates in the state.
Paulding had the biggest drop at .8%. Hardin and Shelby counties fell .6%. Statewide the unemployment rate dropped from 4.7% in February to 4.1% in March.