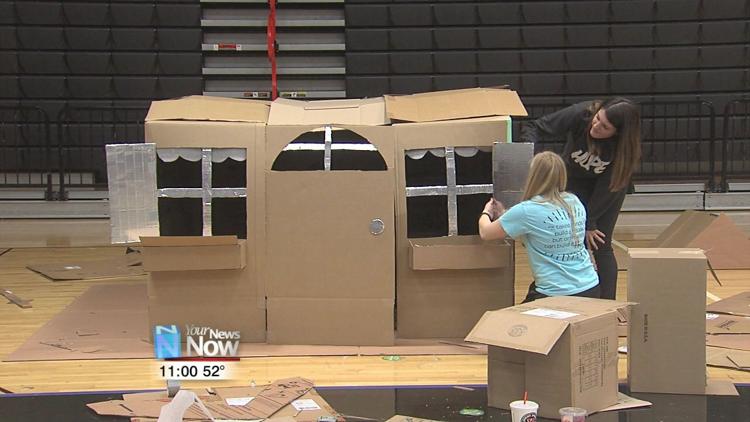 University of Findlay students involved in the Habitat for Humanity campus chapter are highlighting the experience of those who are homeless, and they're willing to build a city to do it.
"We're doing our annual Box City event. They come and build a structure out of cardboard boxes," said chapter president Halle Sattler. "It's kind of just like a poverty simulation event. We would prefer to have the event outside but with the weather, it's supposed to rain tonight so we had to have it inside. But, it simulates how you have to provide your own structure if you do not have a stable place to live."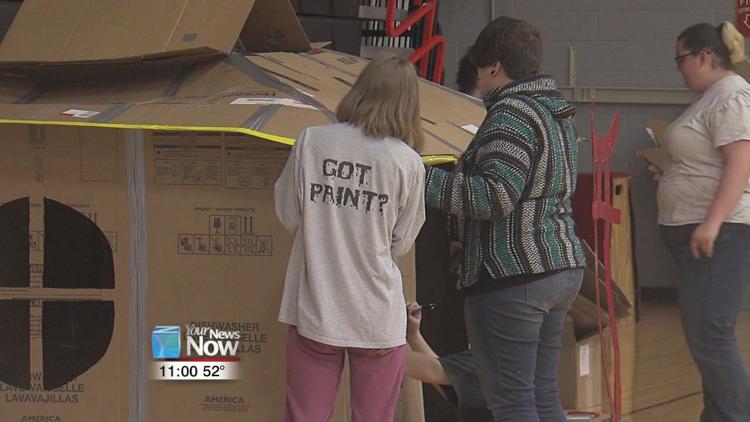 This year students had the extra challenge and building those structures to reflect the diverse people and situations that can lead to someone being shelter-insecure.
"Each team got a sort of scenario and we were supposed to build our house based on that scenario," said junior Olivia Hatton, who has been involved with the group for the past couple of years. "For my team, we were a single mom with two kids ages three and five, and so we had to build in a way that would be suitable for them. I know another one had a veteran with a service dog, one of them was an evicted couple in their twenties. It actually forces you to think about what you're putting into the house, what features about it make it specific to that scenario."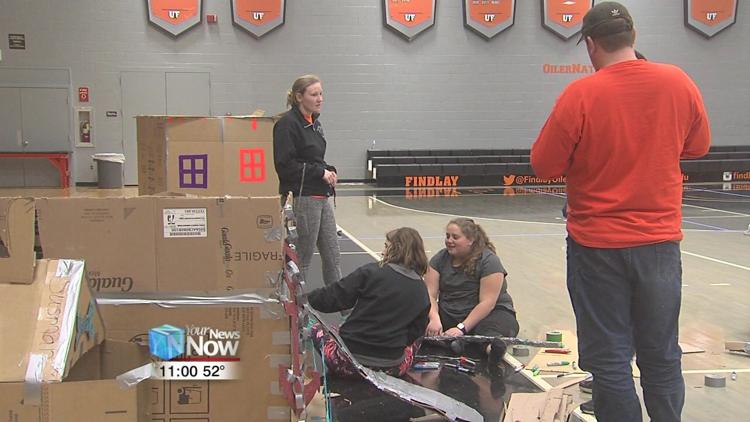 Following their construction, the students invited the public out to a panel where people could ask their questions about homelessness and see the city the Oilers built before the students spend the night in them.