The University of Northwestern Ohio held their largest orientation of the year and invited a very special guest to greet the students.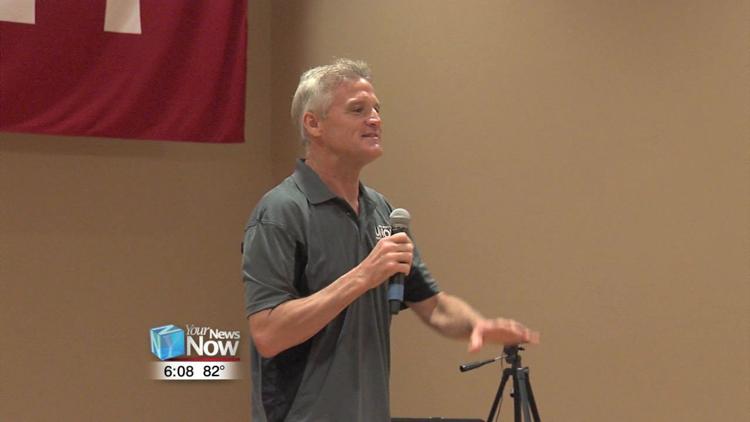 During the three day orientation for the college of applied technologies, former NASCAR driver Kenny Wallace helped welcome the students to campus. About 450 students and their families went through orientation this week, learning about housing, safety services and registering for classes. Students also toured campus and met with students to talk about life at UNOH. Wallace's message to students was all about seizing the day.
"You know, you might sign up for something and think that's your life and then you get two years into it and you go 'I really want to do that.'" said Wallace. "Seize what we have here at UNOH. We got a lot of stuff so just because what you sign up for something, you might be here two years and realize you want to do something else."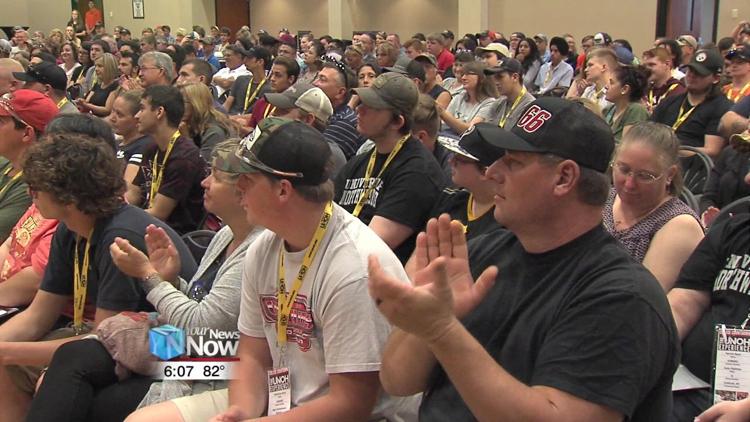 A recent graduate also spoke to students about what helped him achieve early success with Monster Jam.
"Instructors here they help you out with that," Neko Loyal said, a 2017 graduate and now crew chief for Monster Jam. "It's like I said earlier, it's not a teacher student relationship it's more of a friendship. So they help you out along the run. And all the kids here make friends. Most of the time they move off campus and that's what actually helped me."
UNOH also hosts orientations around the country in places like Florida, North Carolina and New York.