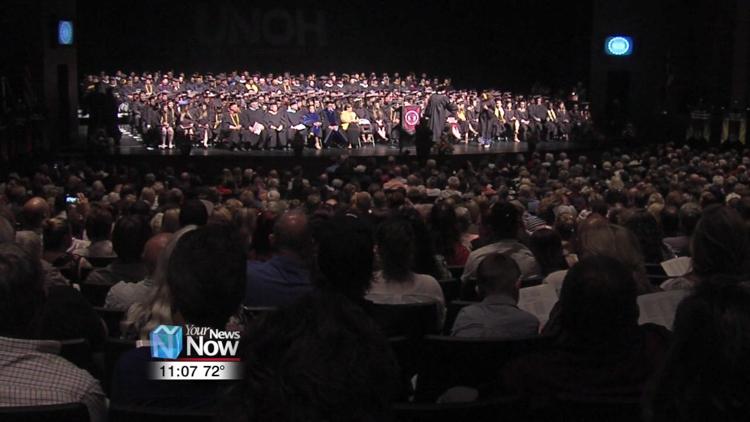 Another group of Racers at the University of Northwestern Ohio (UNOH) graduated from students to alumni this weekend.
It was their last opportunity to look back on their time together as the class of 2019.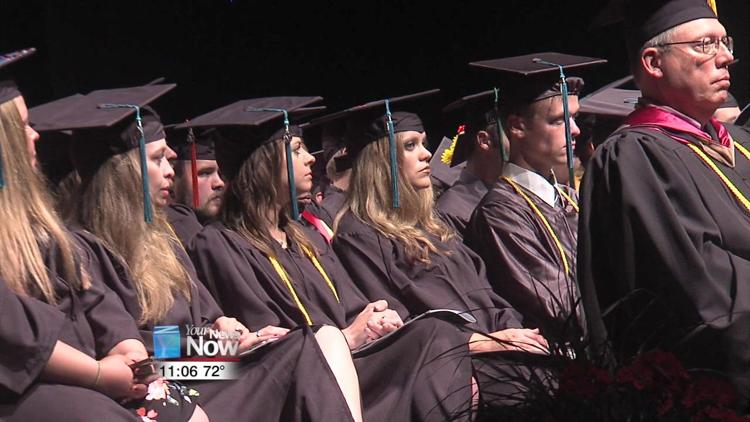 "I think seeing everyone and just kind of reminiscing on the last four years, it's been a rollercoaster, so [I'm] excited to celebrate everyone's achievements and everything we've done and get ready to be adults," said Brooke Raines, 21, who graduated with a Bachelors degree in Sports Marketing and Management.
Some students were thinking about the strides they made a person, and how their time at UNOH helped prepare them for their next steps.
"I knew how to do a basic brake job and oil change before I came here," said Cameron Blizinski, 20, who graduated with a degree in High-Performance Motorsports Technology. "Never had a racing family, never had a mechanic for a dad. I went out and chased this, so, basically, UNOH gave me the platform and the basis to go out and chase what I love doing and that's building race cars."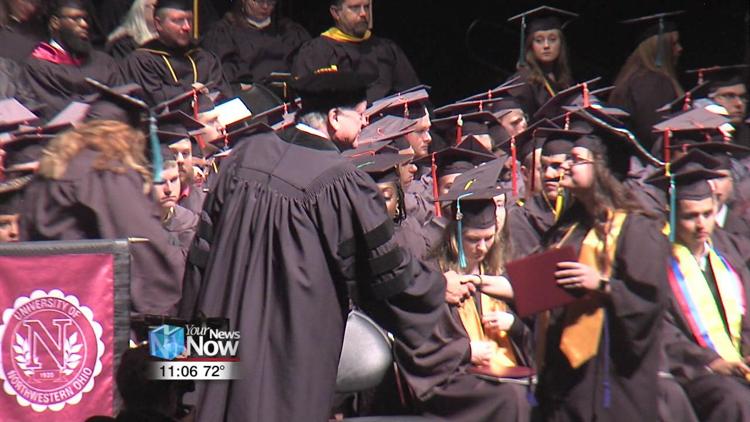 But not everyone got to reminisce together. For the first time, the school had to split the graduating class into two ceremonies in order to fit everyone in.
University president Dr. Jeff Jarvis says it is a sign that the school is doing something right for their students.
"We've got the right programs, always looking at new programs but our reach is far around the world," said Jarvis. "We're lucky and proud that we have the number of students that we have and the graduates that we have that get to go out and be employed in their chosen career paths."
Jarvis says it will all depend on the class size from here on out, but he anticipates the school will need two ceremonies going forward.