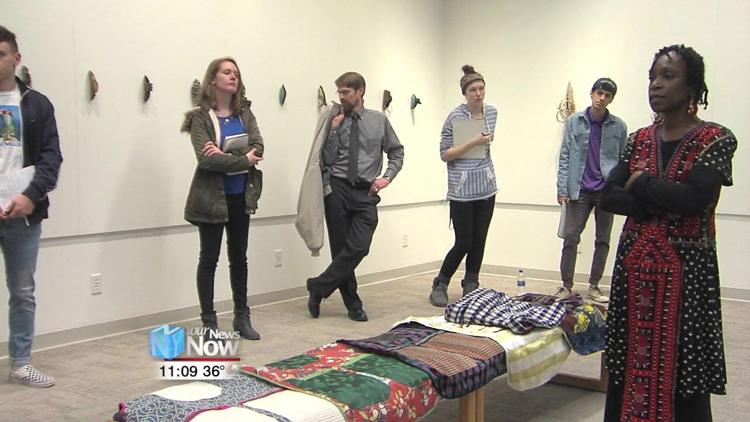 On Feb. 5 students at one local university got the opportunity to learn more about violence against women through visual arts.
On Tuesday afternoon Sana Musasama, a hunter college professor and award-winning artist, met with students at Bluffton University to discuss her "unspeakable time, art and activism exhibit at the Sauder Visual Arts Center.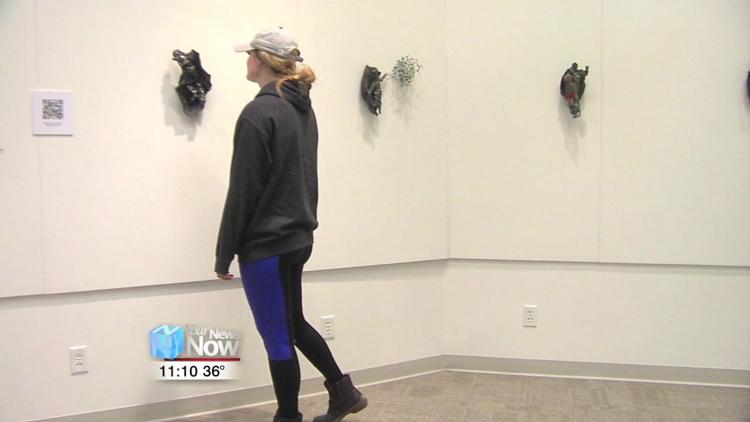 The exhibit consisted of art representing the experiences of young women who were circumcised or forced into sex trafficking.
The pieces were inspired by the relationships she has built with young women across the world. She hopes that through this exhibit people will become more knowledgeable about issues around the world.
"I think that I would like for people to begin to educate themselves on atrocities that happen, that don't happen in your own backyard to be aware of them," said Musasama. "To understand that human trafficking is happening everywhere around us and every state in the United States. Learn to identify it."
The exhibit is free to the public and will be open until Feb. 22.