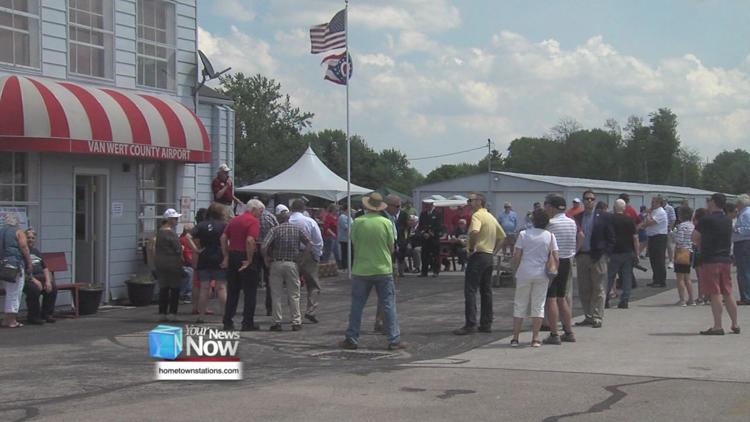 The month of May marks the 100th anniversary of the first successful flight across the Atlantic Ocean. This weekend one of the members of that flight, Walter Hinton was honored by his home county for his accomplishment.
The Van Wert Country Regional Airport held a day-long celebration on Saturday honoring Hinton, who grew up near Convoy, as well as other pilots from the area who made a name for themselves in the aviation industry. A ceremony was also held to officially re-dedicated the airport as the Walter Hinton Airfield. Airport manager Steve Bailey says they felt like they owed it to Hinton to do that because name recognition in the area was so low.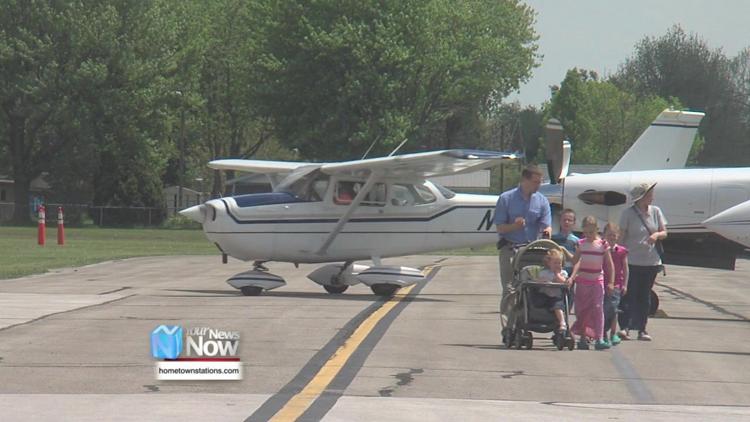 "A lot of people in Van Wert, 99 percent of people never knew about [him], so the historical society came to the airport and said, you know, let's do something," said Baily. "It was never taught in history classes. Almost everybody, if you said 'Walter Hinton' they'd say who's that? So, we wanted to change that and we did."
Hinton's flight was completed 8 years ahead of Charles Lindbergh's solo flight across the Atlantic.