At the beginning of the year, art students at Van Wert High School entered a contest with the hope of winning some money for the arts program at the school.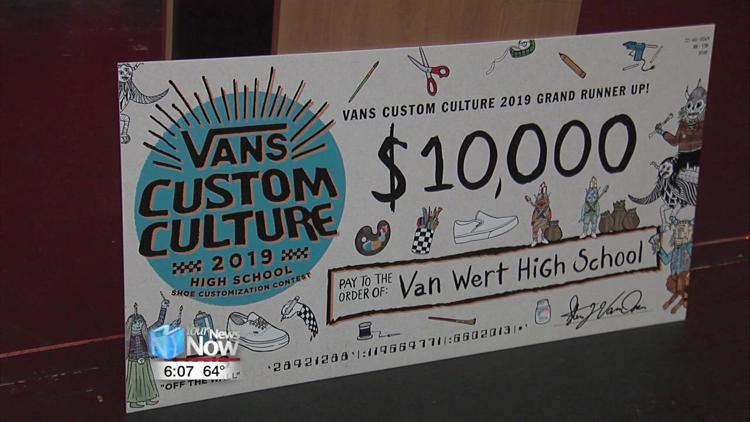 It was the Vans Custom Culture contest, where pairs of Vans brand shoes were sent to the school and students were tasked with decorating them - a contest that art teacher Hailey Gross has wanted to enter for a while.
"I previously taught elementary, and I knew that if I ever got the chance to teach high school I wanted to do this," said Gross. "In January we applied just to see if we could be one of the 500 schools to get the opportunity to participate, and once we found out that we were, it was just so exciting to get to see my students work with a company that hires artists and have an authentic experience doing an art project."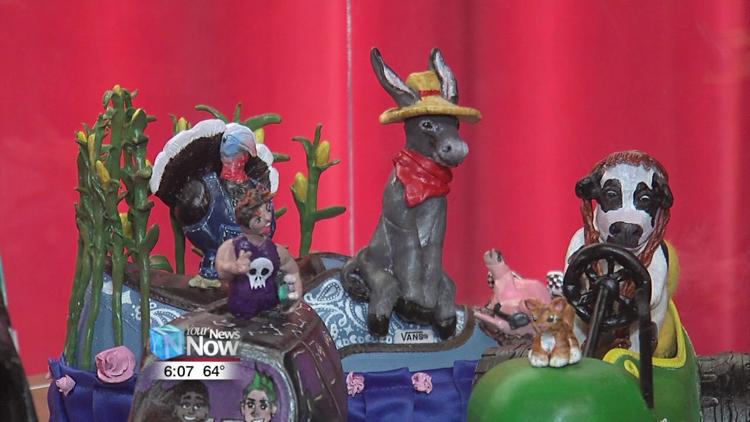 In an all-school assembly, the students found out that they were among the top five schools throughout the nation to enter the contest and made it to runners up, meaning that they were awarded $10,000 to go towards the arts. The students that were part of the contest say it was no easy feat getting to this point.
"It was pretty fast and we painted, we added 3-D elements, we took them home on weekends, on weekdays, it was intense but it was really cool," said Max Laney, senior a Van Wert High School.
But despite the hard work, they were able to pitch in together and create some unique pieces of art.
"It's really awesome to just sit back in look at them and think that we accomplished this together as a class, it's really cool to see that," said Lily Good, a senior at Van Wert High School. "Usually in art, it's independent projects, you don't really see group projects, so it was really cool experience to be a part of."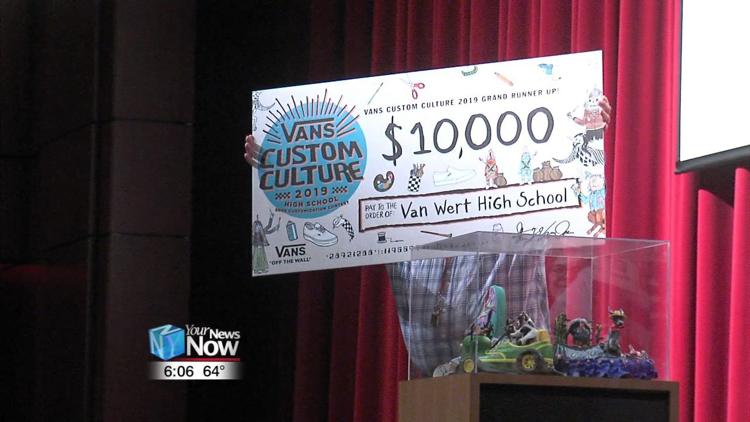 With the money from the contest, changes are planned for the arts program, and hopefully, more can be done by students at Van Wert in the future.
"We kind of talked about it and I've got the students' input; we'd love to make some improvements to our ceramics department, we want to get some electric wheels and try some different mediums, so I think it'll make an impact on our students," said Gross.
Gross says that she is thankful for the community support throughout the contest and that she is proud of her students for working hard and accomplishing something great.