Students nearing high school age got an opportunity to experience what Vantage Career Center has to offer them.
Vantage held their bi-annual "Step Into Your Future" workshop, geared towards introducing young girls to traditionally male dominated careers.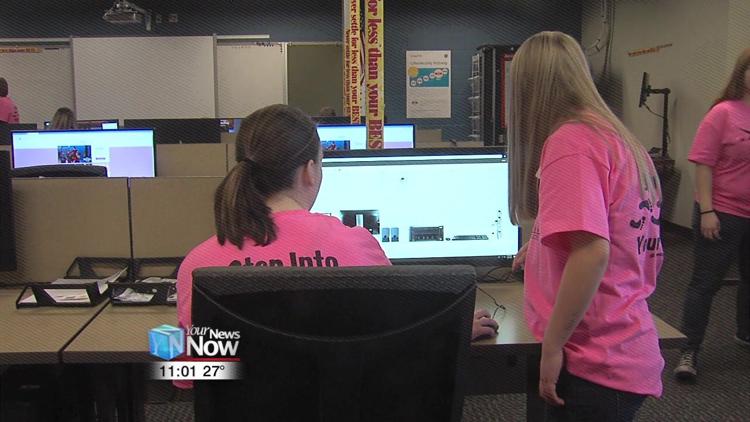 "We want to get them the perspective that they don't have to just think about careers in your traditional form," said Miriam Owens, Community Relations Coordinator for Vantage. "Secretaries, the health career field, things like that. They can go into the high-paying, high skilled jobs in network systems or welding or industrial mechanics, carpentry. We want them to get that perspective and it's been a great opportunity."
The center gave crash courses in their Carpentry, Welding, Ag and Industrial Power Technology, and Networks Systems…careers most of the seventh and eighth graders attending had not gotten hands on exposure to before.
"It was pretty difficult because I had to learn how to use all of the power tools, but it was really awesome to do it," said Olivia Ramos, a seventh grader at Crestview. "I made a stool today and I'm really proud of it because I made it by myself."
Current Vantage students were there to help the girls along and show them that they can pursue skilled labor careers, even if it's something they hadn't considered before.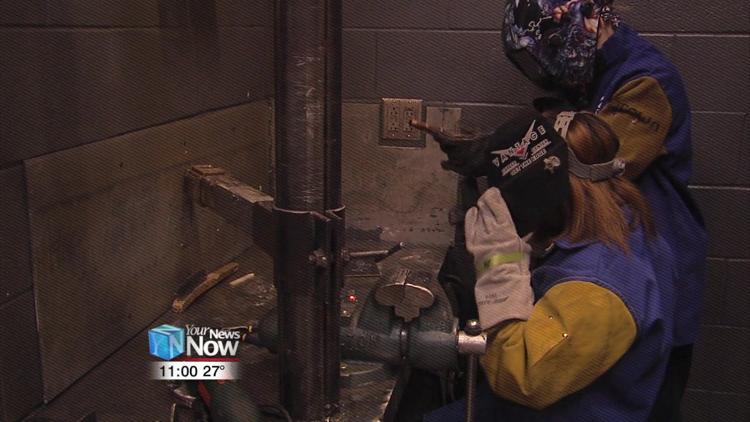 "I would encourage more girls to come in to it," said Emily Barricklow, a junior in the carpentry program. "It is a lot of work but once you get into it, it's a lot of fun, and especially if you love it, just getting to build stuff and do hands on stuff."
Vantage holds the "Step Into Your Future" workshop every other year, but will be holding an open house for all of their programs on February 25th from 5 to 7 pm.