In light of Catholic Schools Week, today students from Ottawa, Leipsic and Columbus Grove got the chance to pull some strings and have a little fun.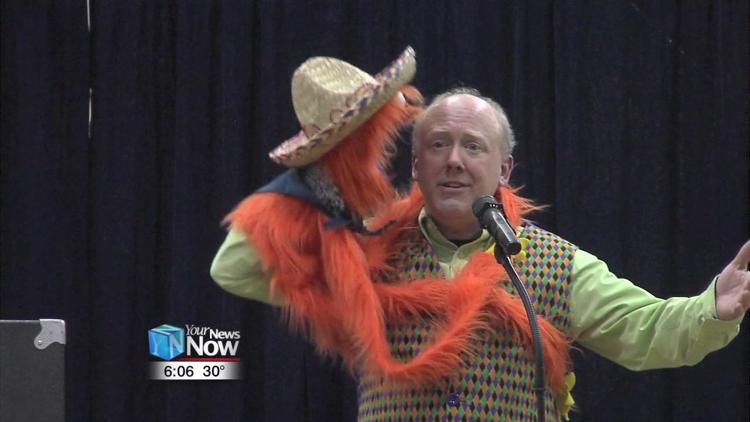 This afternoon ventriloquist and owner of I'm No Dummy Productions, David Crone, put on a show for students at St. Anthony Catholic School. He performed a domino magic trick, invited students on stage and sang and had fun with his puppets Jose and Eugene.
Crone has been a ventriloquist since 5th grade, a time he said many of his peers questioned his abilities. Crone said he hopes his story inspires children to believe in themselves and to pursue their dreams.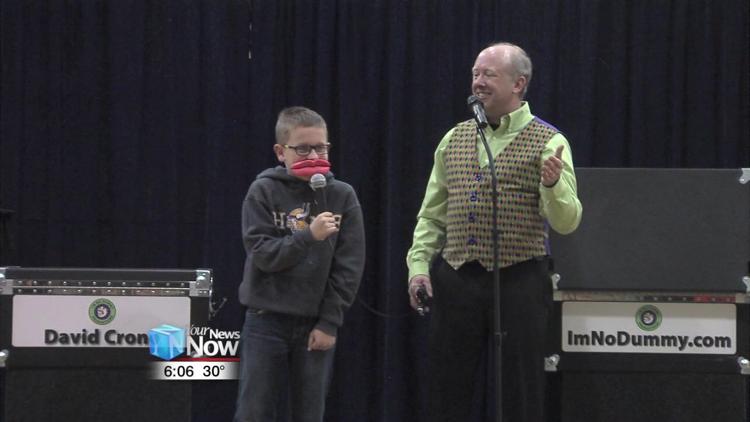 "I'm so blessed to be able to do what I do," said David Crone, ventriloquist with I'm No Dummy Productions. "I just try to come out and spread joy and laughter. Let the kids laugh and understand that they can be happy and believe in themselves."
Students at St. Anthony Catholic School will go bowling and have a pizza party on Friday to conclude Catholic Schools Week.