A former Lima police officer was sentenced today in his involvement in a motor vehicle death.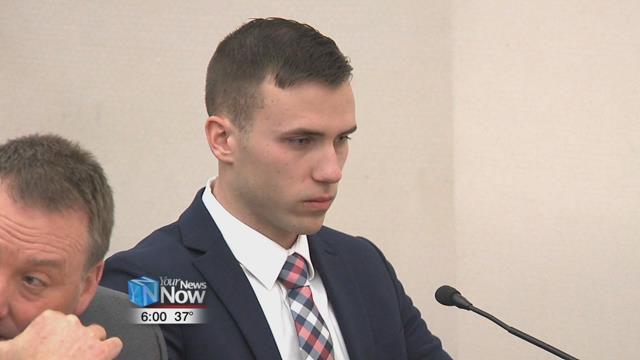 23 year old Cody Rollins was sentenced to 30 days in jail and one year of community control on a charge of vehicular homicide. 150 days of jail time was suspended and won't be served unless Rollins violates his probation. His sentence does not commence until January 2. Rollins found himself in this situation after an August 2017 incident where Rollins was driving west on Elm Street and tried to turn left on Homestead Drive but struck 23 year old Brandon Matos driving his motorcycle. Matos later died from his injuries. His mother, Nilsa Chapman, addressed Rollins in court and said her and her family aren't mad at him.
"I don't think that you did anything on purpose,"Chapman said. "I forgive you. I wish you could have known Brandon."
Rollins will also have his driver's license suspended for two years and six points assessed to his license.