On National Peace Officers Day, the Bluffton community has put up a lasting reminder of the people who served the village as police officers.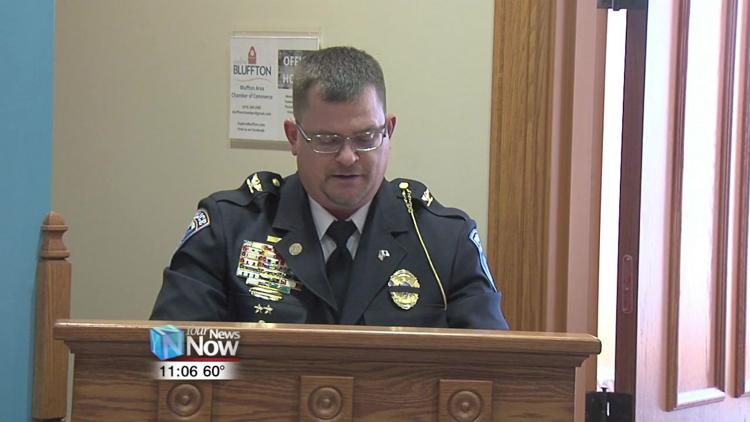 Chief Ryan Burkholder and his staff have created a wall of honor to highlight the people who were dedicated to keeping the village of Bluffton safe. Two former chiefs who retired from the force were the first to be recognized on the wall. Chief William Gaiffe who retired in 1973 after 17 years in the department and Chief Rick Skilliter who retired after 27 years with Bluffton Police Department. Skilliter badge number was also retired as part of the ceremony.
"It's an incredible honor to be called back to meet with the officers and see the guys and the gals that I worked with and to be recognized for the years of service. We don't do enough in our collected profession honor all the work of great officers. Whether it is one year, 20 years, 30 years, everybody works hard. It is just a great honor to be back amongst my colleagues," said Rick Skilliter, Former Bluffton Chief of Police.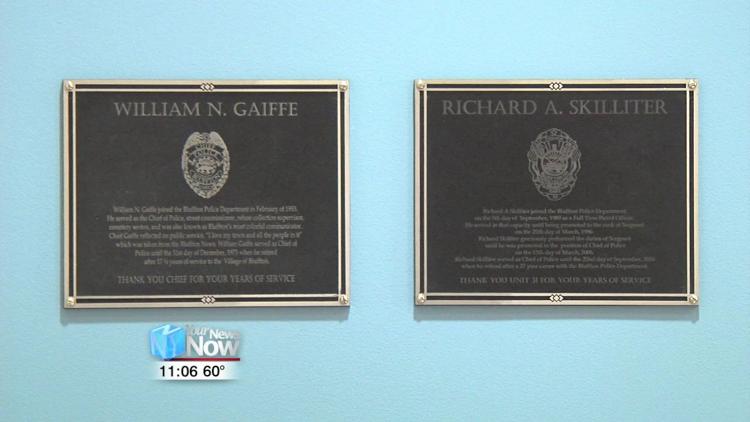 The wall sits right outside the Bluffton Police Department and is a reminder for the officers and the public, of the type of people that wear the badge serving the community.
"I think it has a strong impact for anyone that comes into the police department. They get to see the quality of the officers in this community and we are very strong driven for community relations. To have a career in one place for so long, you need to be able to connect with the people," said Chief Ryan Burkholder, Bluffton Police Department.
Besides honoring the retired officers, the wall of honor will also hold two memorial plaques for officers that died in the line of duty and plaques naming the winners of the law officer of the year and the chief's leadership award.