It made its way to downtown Lima, not quite at "hyper" speed but drawing attention none the less.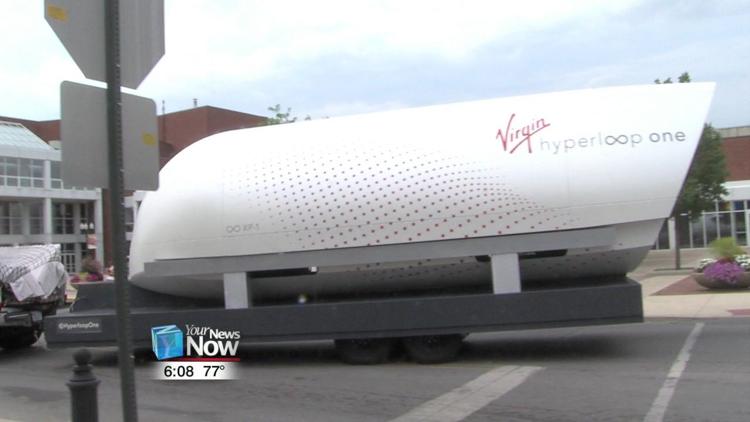 This is the Virgin Hyperloop One pod that will transport passengers as well as bring in a proposed high-speed transportation project that may include Lima as one of its stops. This new technology has been designated as a new form of transportation and hyperloop one is currently working with the National Department of Transportation on passenger safety certification.
This XP-1 Hyperloop vehicle has actually been tested on a 550-yard track reaching speeds of 240-miles per hour. Designers say the vehicle could reach up to speeds of 600-miles per hour on longer stretches of track. Dozens of people were in Lima's town square to get a close look at the pod and hear what it's all about.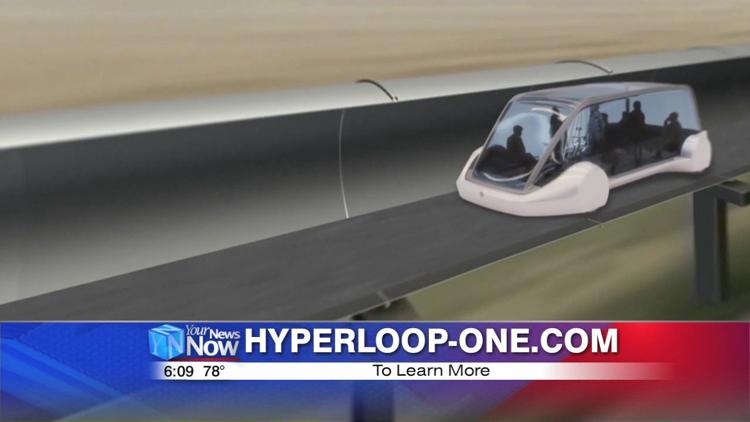 "It's just great! It's something that Lima needs, it's something that's high tech and it's new technology. It's going to happen so might as well happen here. That's how I look at it," commented Kevin Cox, Allen County resident.
"What's really interesting about the Midwest and about this corridor specifically, is that there's actually a lot of freight alignments that are under utilized and so we can actually fit in the right of way of a lot of freight alignments right now and be able to potentially reinvigorate those areas," explained Ryan Kelly, Virgin Hyperloop One marketing & communications.
Kelly says they see the Hyperloop as an addition to current forms of transportation, not competition. He says it'll fill a gap we don't have in transportation today. It's considered mass transportation seating 28 people per pod. Kelly says a trip from Chicago to Lima would be about 40 minutes and Lima to Pittsburgh around 25 minutes. According to Kelly, it's infrastructure working with technology, which could create endless economic possibilities not only in the states but globally as well. To learn more head over to hyperloop-one.com.