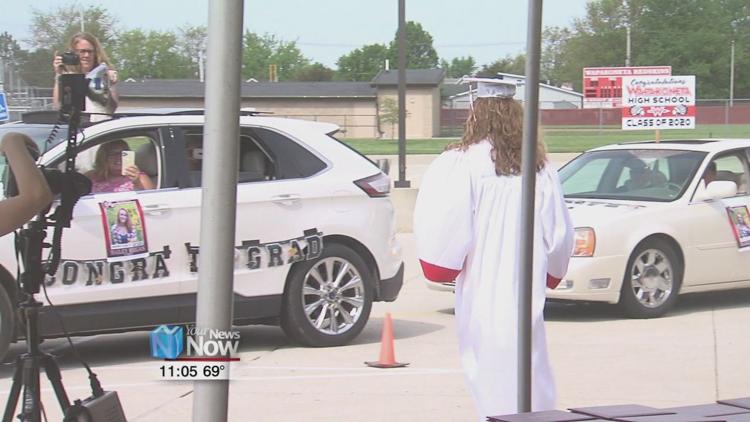 It's still graduation season even though the pandemic and today we saw another class of 2020 get their high school diplomas.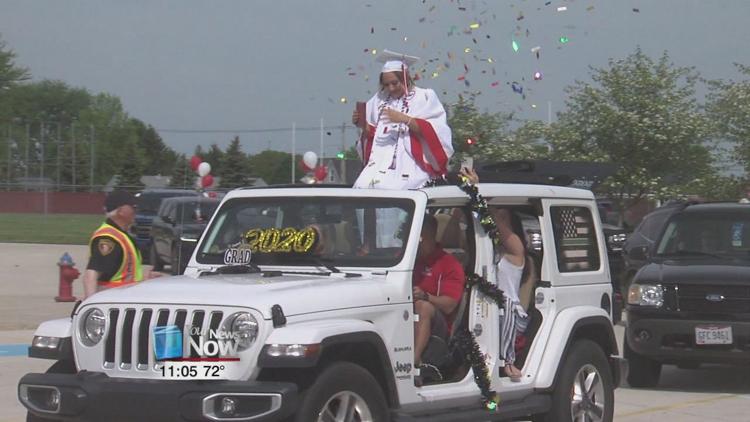 Saturday was the big day for Seniors at Wapakoneta high school as they turned into Wapak Graduates. The drive-thru graduation ceremony was a social distance success and every senior was still able to walk the stage in their cap and gown. A few graduates shared their thoughts on the big day and although there were mixed feelings, every student was proud to be a Wapak graduate.
Bret Fisher says, "I think it really shows the resiliency of not only our school but just the general area. I think we all have a lot of wherewithal to keep pushing forward no matter what the situation."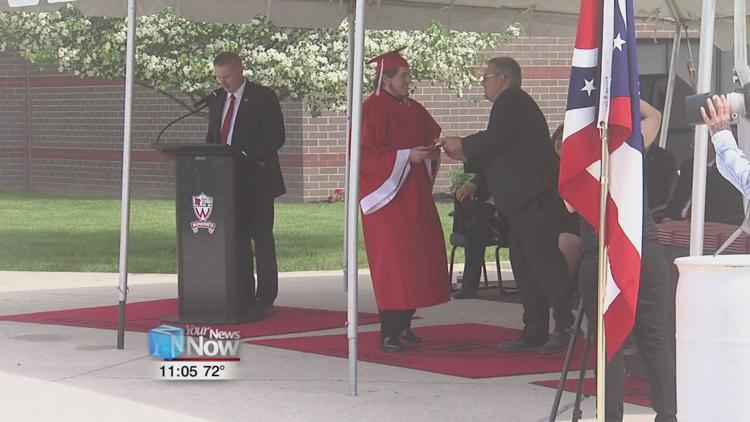 Bailey Ford continues, "I feel amazing, I'm a little nervous, and a little disappointed that I am graduating like this, but you know, I did it, and that's all that matters." :11
And Tim Bruns says, "It's crazy to everybody again, some people I haven't seen in months and it's just nice to see them and ask them what they're doing for their future plans. Just remember that high school goes by fast and we just got to cherish it every moment we can get."
Although it wasn't a traditional graduation ceremony, each senior got their time to shine. Congratulations class of 2020.