The Wapakoneta Police Department is investigating the death of a man found lying next to the railroad tracks Friday morning.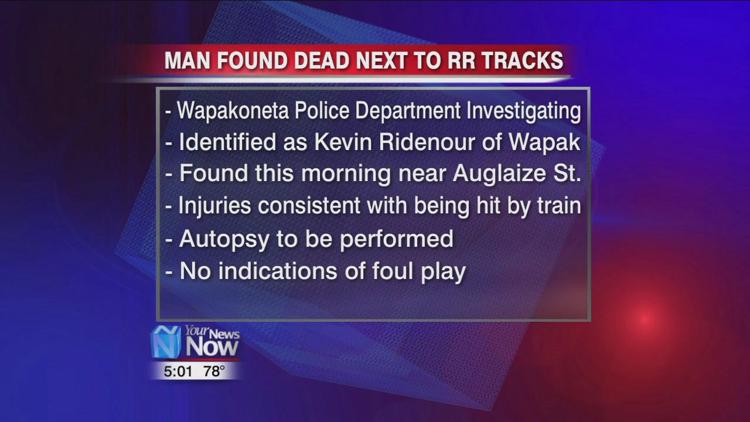 According to the police department, the body was found near a railroad crossing on Auglaize Street around 5:30 Friday morning. The man was identified as Kevin Ridenour of Wapakoneta and his injuries are consistent with a person that was struck by a train. The body will be taken for an autopsy to determine the exact cause of death. Police add there is no indication of foul play and the investigation is ongoing.
*Correction - Ridenour was misspelled in the article. We apologize for the error.