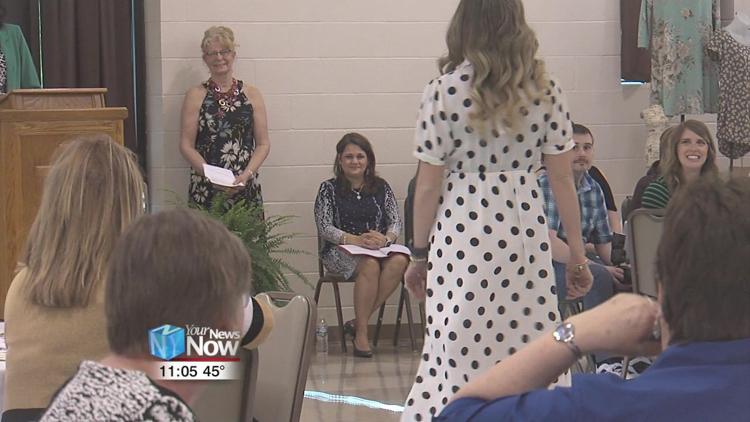 Now that spring is here, Wapakoneta store owners are showing off the best spring looks they have to offer.
Seven boutiques participated in this season's Wapakoneta Style show, held this year a St. Joseph Catholic Church. Models of all ages, shapes, and sizes strutted their stuff in over 100 outfits their local shops are putting out for the spring season. The style show lets the Wapak community see just how diversely they can shop locally.
"I think you'll see how exciting it is that we really don't have to leave town to find things for weddings or whatever it is that you having going on," said Nan Stiger, local shop owner and an organizer for the event. "I think it's really neat to see all of the different stores and how different their looks are."
All of the stores that participated in the show kept their doors open late so that people could shop for their favorite styles from the runway.