An update on the severe weather that rolled through our area earlier Wednesday evening.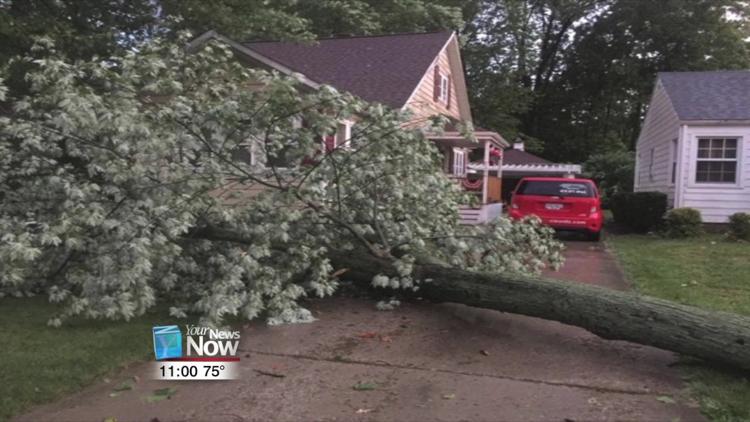 Video shot by a viewer in the area of Spencerville showing a tree caught on fire after hitting a power line. The storms started rolling into the region, around 6:30 bringing with them some gusty winds, hail, and very heavy rains. In Lima, a busy night for first responders with flooding reported at some underpasses, multiple trees and power lines also reported down. Some trees landing close to or on homes, or blocking roads. Building damage was also reported, with a porch collapsing at Metcalf and North streets.
The storms also hitting Putnam county, knocking down power lines, and weather observers seeing rain totals of two to four inches in spots. Heavy rain was reported in parts of Auglaize County.