A warm front has ushered in a very mild air mass on this Wednesday morning. Temperatures today should hold between 60 to 65 with cloudy and breezy conditions. A few showers are possible during the afternoon hours.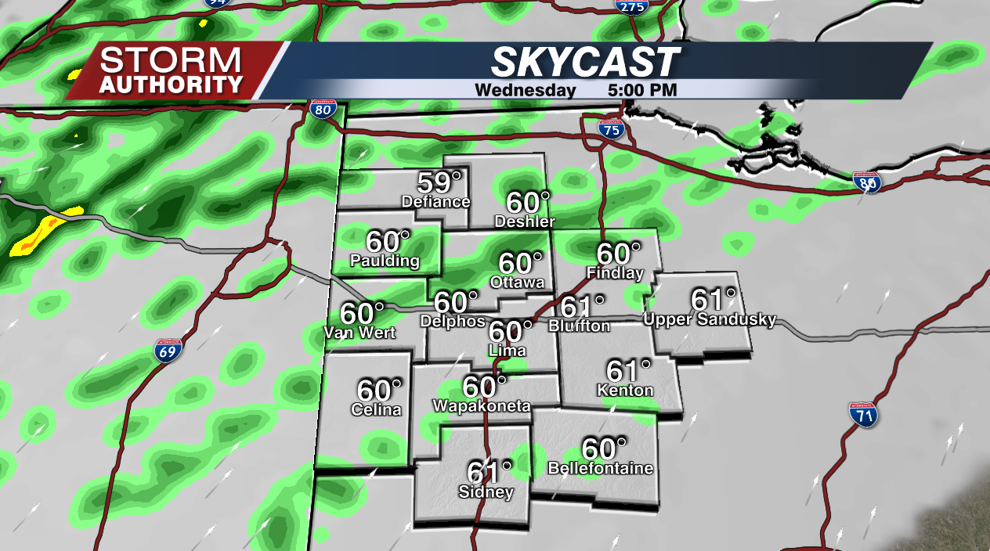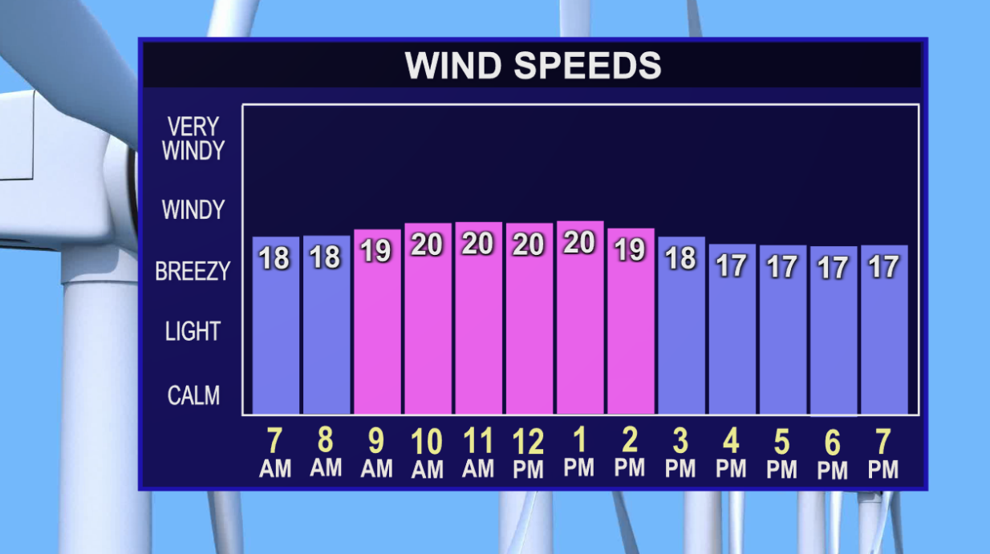 Showers become widespread tonight, with totals around a quarter of an inch.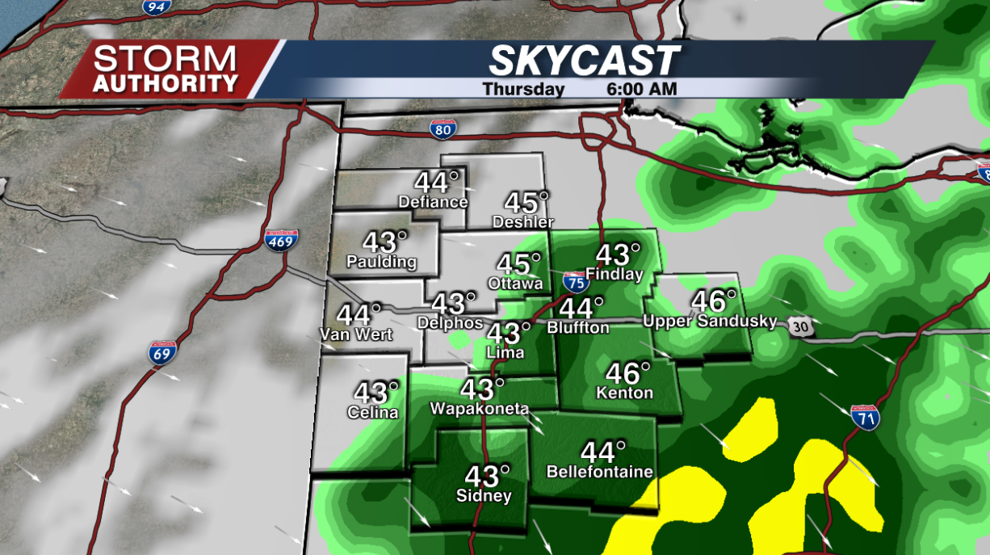 The rain should move out by sunrise Thursday. Clouds to start will give way to some afternoon sunshine. Expect cooler highs in the lower and middle 40s. A breezy west wind will make it feel like the 30s.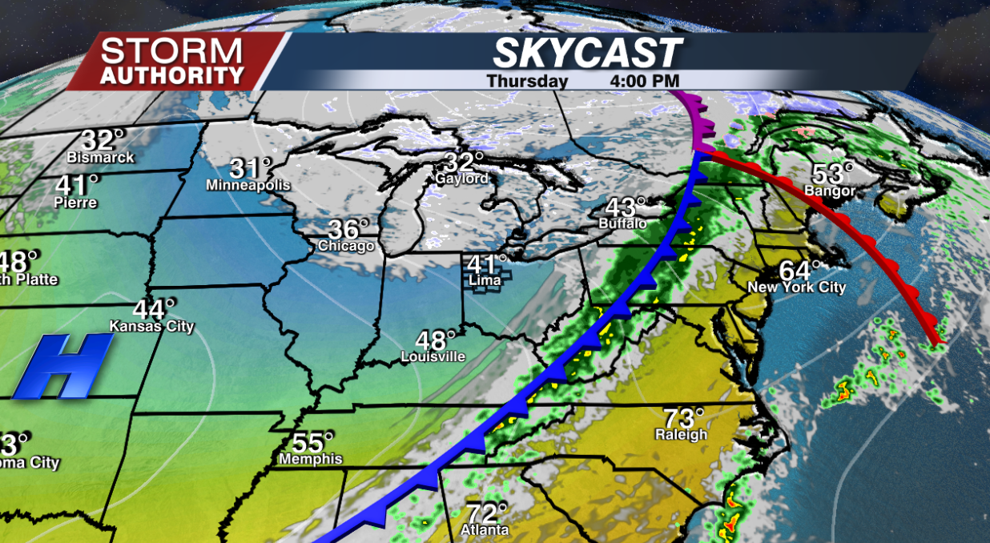 A quiet weather pattern to end the week and start the weekend. Cold air on Friday will give way to a slightly warmer weekend. Highs Saturday and Sunday should reach the upper 40s to near 50. Dry Saturday with mostly cloudy skies. Sunday brings shower chances as a strong cold front approaches the area. A very cold air mass sinks in early next week.