LIMA, Ohio - A brief warm-up will arrive today along with dry conditions. A cold front will pass Thursday morning leading to a brief shower chance, followed by a blast of true fall air late week.
After a chilly start, temperatures will skyrocket in the upper 70s this afternoon thanks to a southwest wind and a dry air mass. Skies will continue that "hazy" appearance due to the wildfire smoke aloft.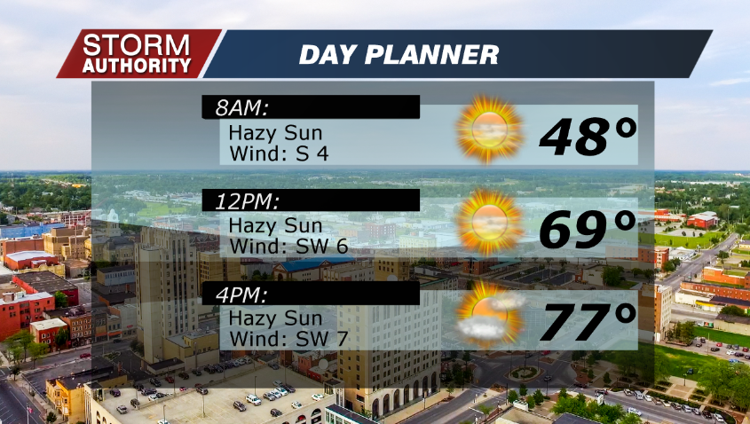 A cold front is due to pass the area Thursday morning. This will bring a band of cloud-cover, along with a brief sprinkle or shower chance. Best chances from daybreak to noon. Clouds clear from north to south late in the day. A northerly wind will usher in much cooler air as highs only reach the upper 60s.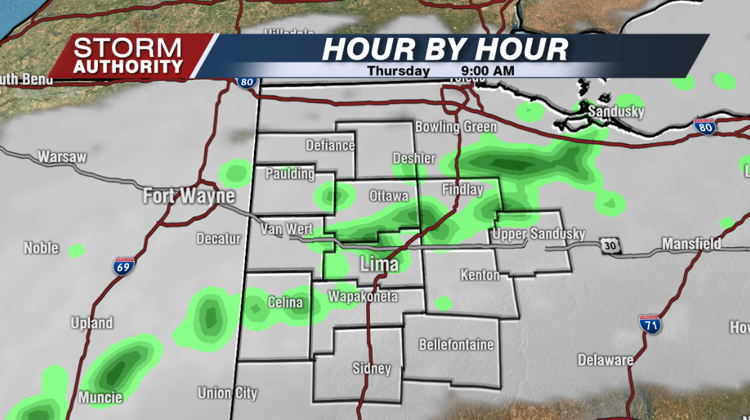 An impressively cool air mass will settle in Friday through the weekend. Highs are forecast to be in the 60s, with overnight lows approaching 40°. Localized outlying spots could briefly reach the upper 30s. Time to break out the long sleeves and find that chili recipe! Our skies will be sunny, with less haze expected thanks to a shift in upper-level winds.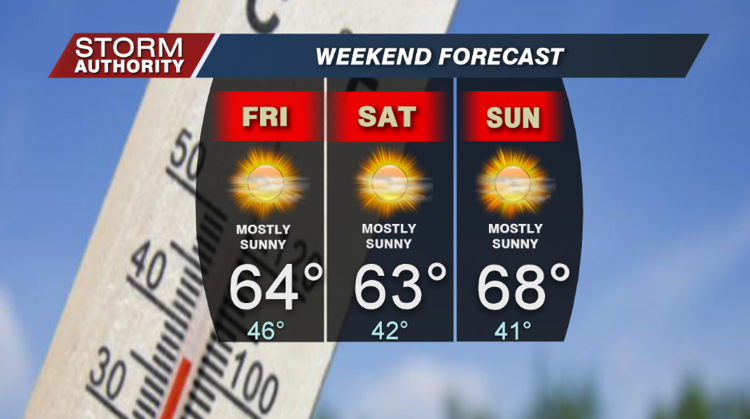 Don't pack away those summer clothes just yet! The longer-range forecast points to a warming trend next week, lasting through the end of the month. We could near 80° on several occasions.