A cold front delivered showers and storms across west-central Ohio overnight. The southern part of the viewing area received a decent soaking of rain, while only light rain fell in Lima and points north. Below is a list of observed rainfall totals. Over 1" in Wapakoneta, meanwhile Van Wert saw under a tenth of an inch!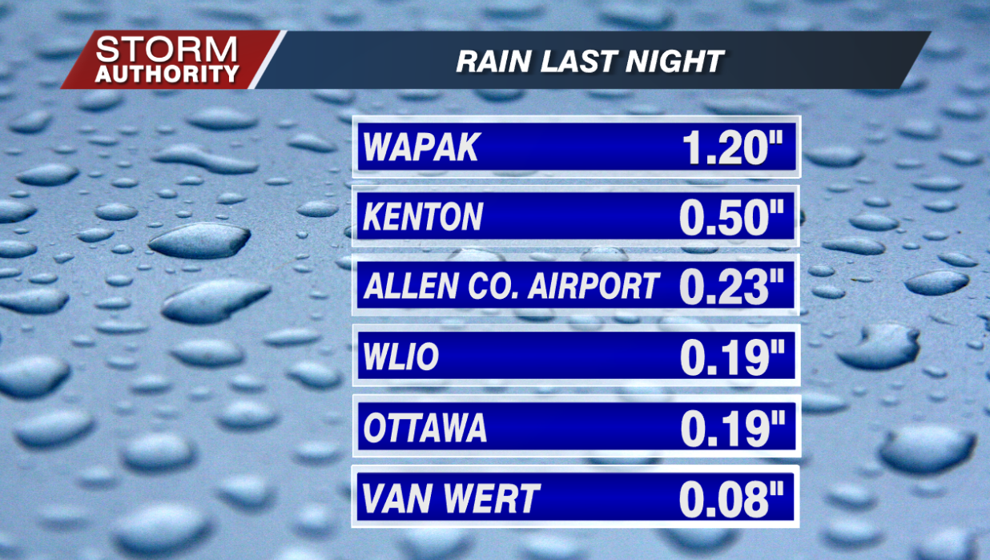 Now that the front has shifted south of the area, dry and pleasant conditions are expected. Quite a few clouds linger today, but more sunshine will peek out later in the day. Expect upper 70s for the highs with humidity steadily dropping.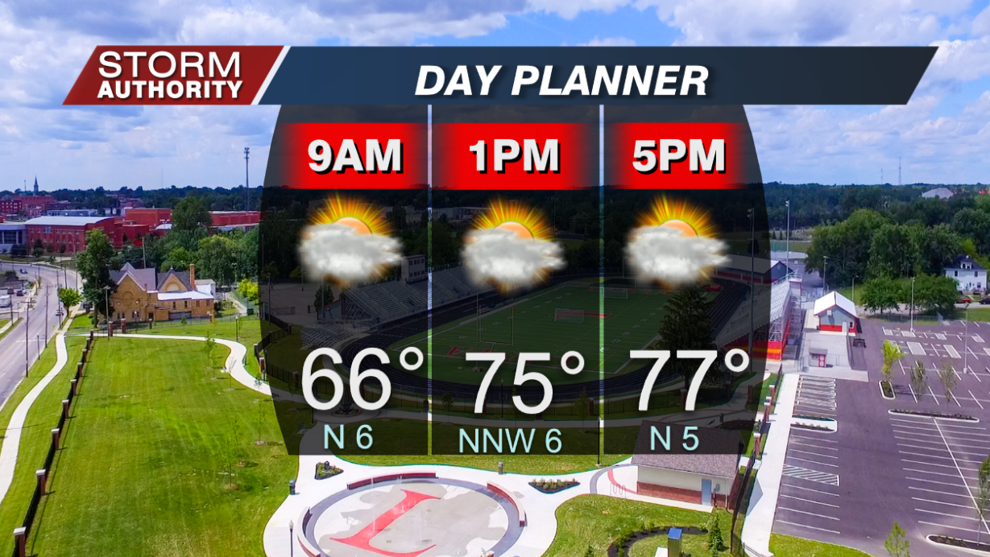 Seasonable mid-September weather tonight with lows in the 50s under a mainly clear sky. A patch or two of fog cannot be ruled out, but shouldn't be a big issue.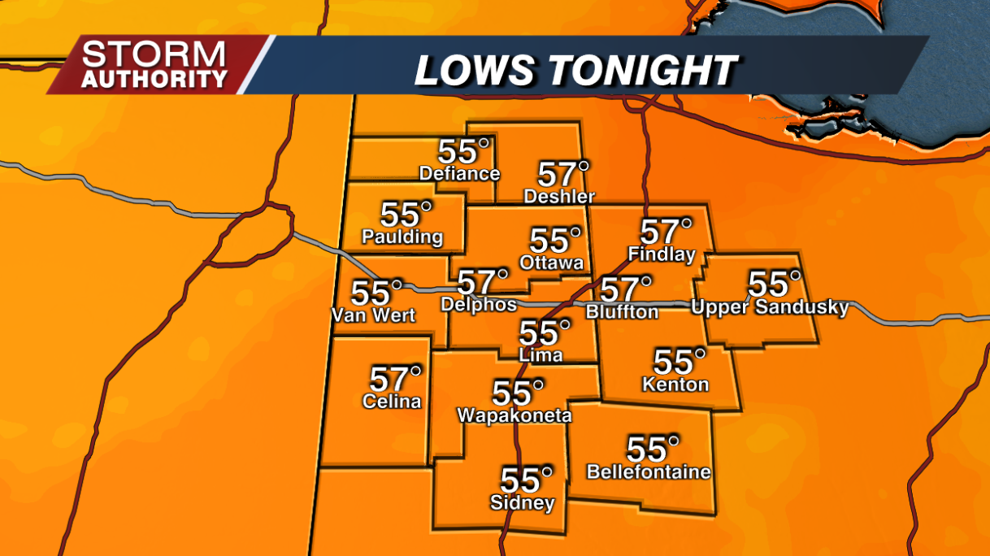 Overall, sunshine and warm weather is the theme of the next 6 days! A weak front may bring a shower or two Friday night and Saturday, but most will stay dry. A cold front around next Wednesday into Thursday is looking like our next best shot of an areawide rain. Temperatures do finally look to turn more seasonable late next week, just beyond the 7 day forecast.