A mostly cloudy and pleasant start to our Wednesday with temperatures in the upper 60s. These clouds have settled in behind a cold front, but are forecast to scatter out for some sunshine later this morning and especially this afternoon. Expect a very comfortable day with highs only hitting the upper 70s. Humidity levels will gradually drop as well.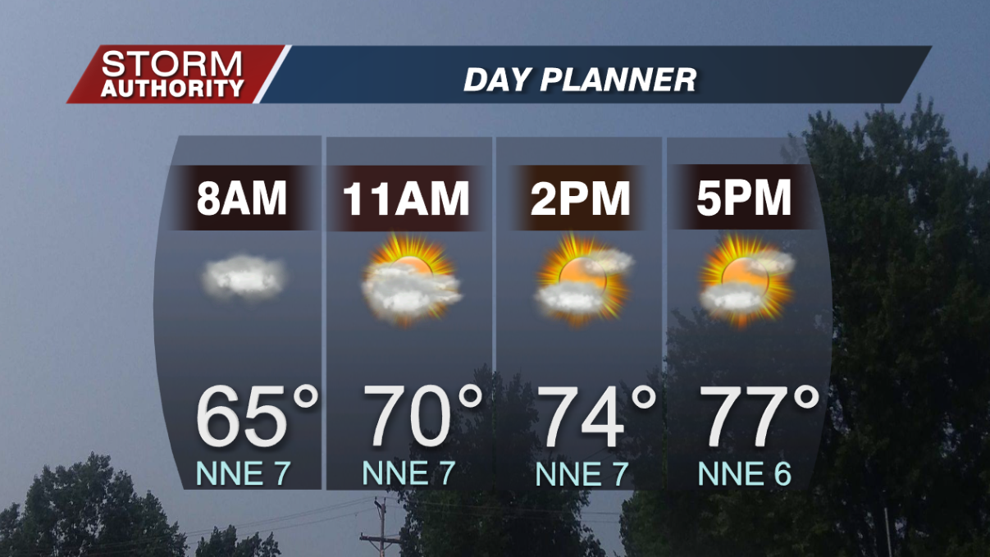 Tonight looks fantastic! Lows settle into the upper 50s to 60° by daybreak Thursday.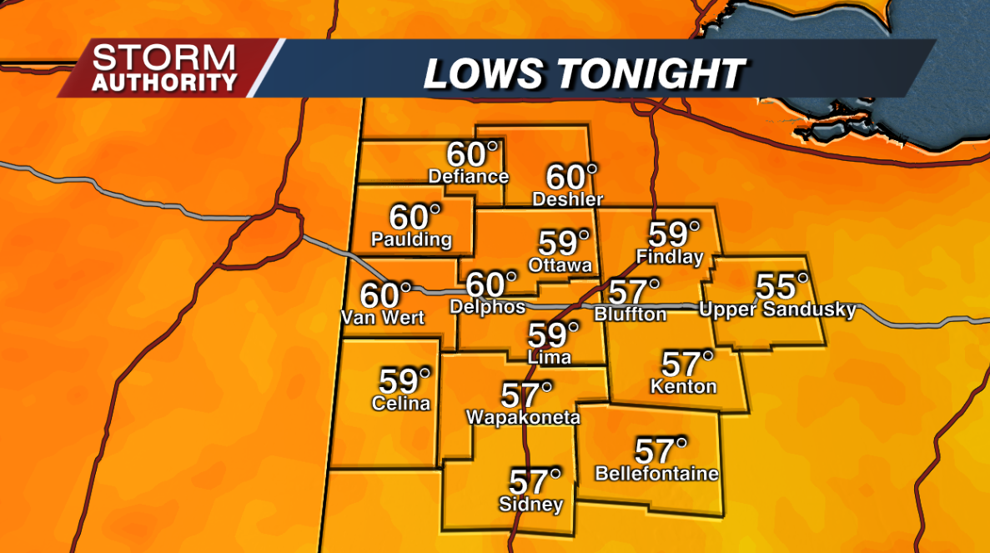 Thursday is another quiet weather day. Skies look partly sunny and quite hazy due to wildfire smoke aloft. Highs reach around 80°, but humidity levels will be low.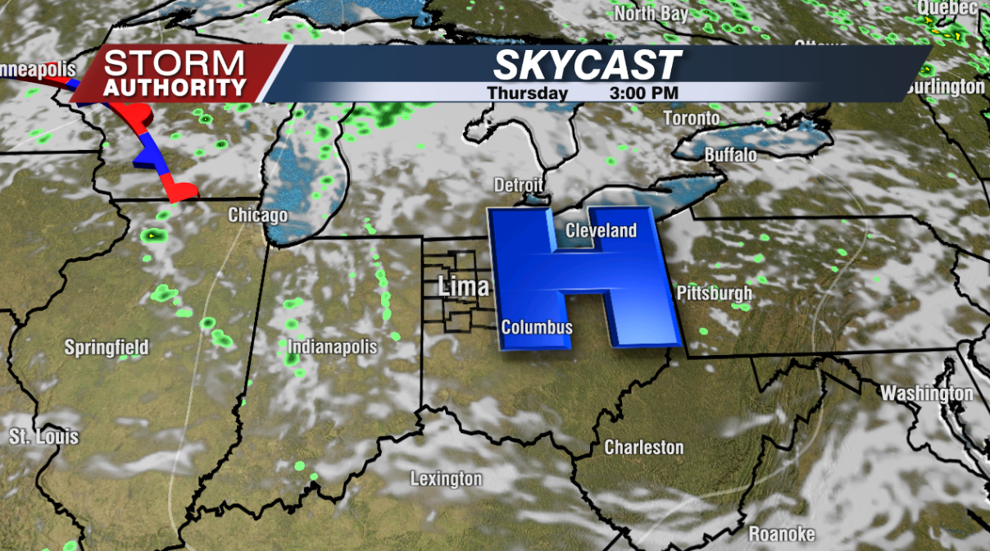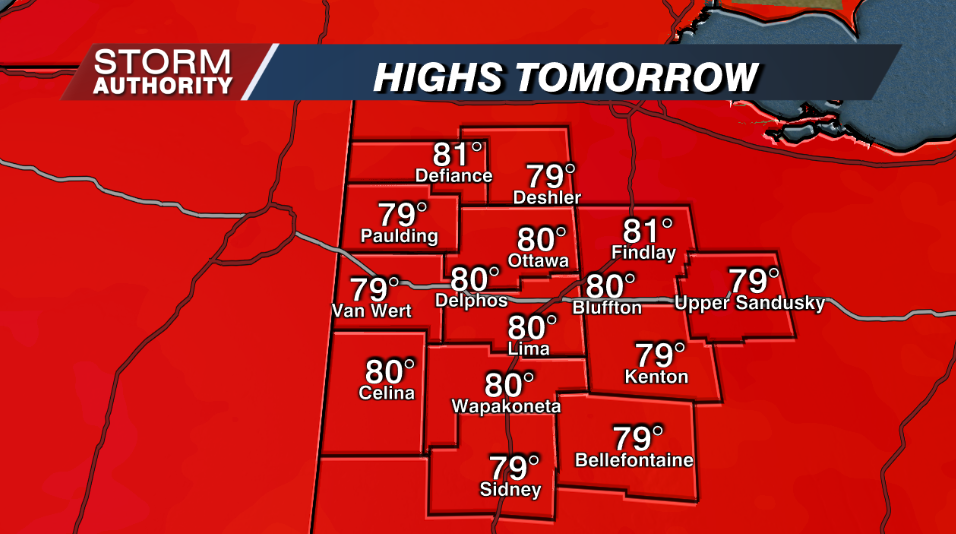 Friday brings our next chance for a shower or storm to work in, but it appears the brunt of activity stays north over lower Michigan. A few storms could still sneak in, with the best chance north of Lima.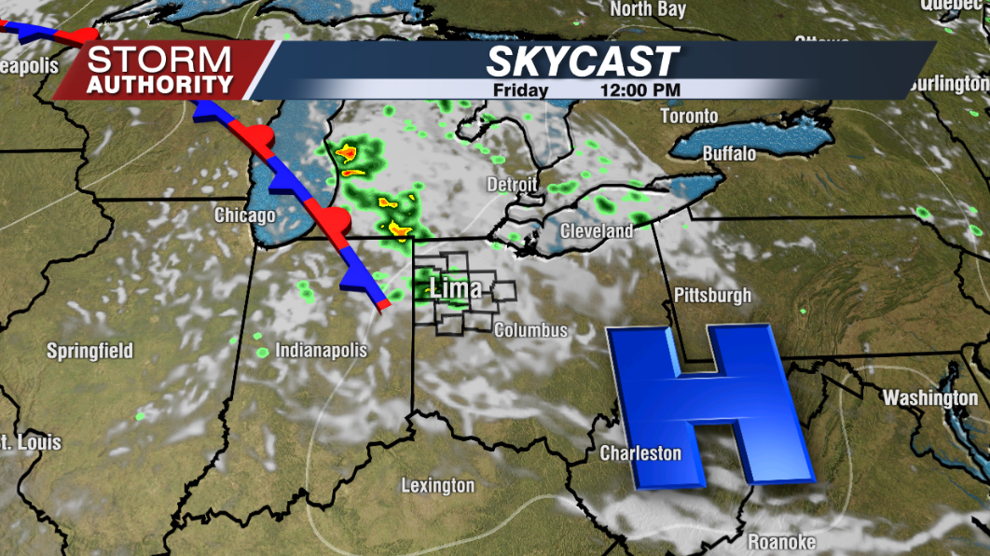 The weekend is hot and very humid! Highs will range between 85-90°, but the high humidity will add a good 4-6° to the feels-like temperature. Much of the time looks dry. Our best chance to see a few storms sneak in will be from Saturday night through Sunday, but it does not look overly widespread.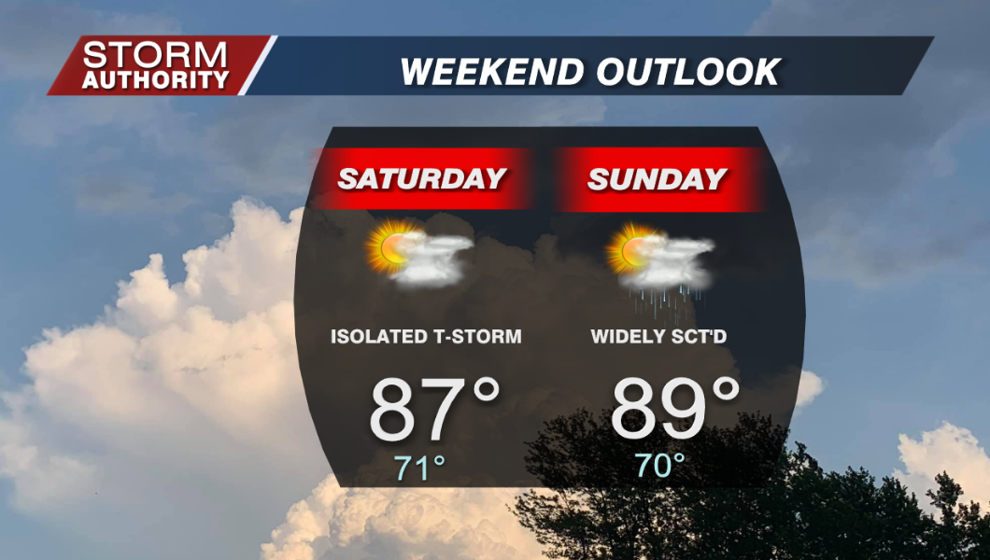 It will definitely look and feel like the dog days of summer next week. Highs should run in the upper 80s. While we cannot rule out a few storms, there is not enough confidence to add to the 7-day just yet. That may change as new data arrives over the coming days.