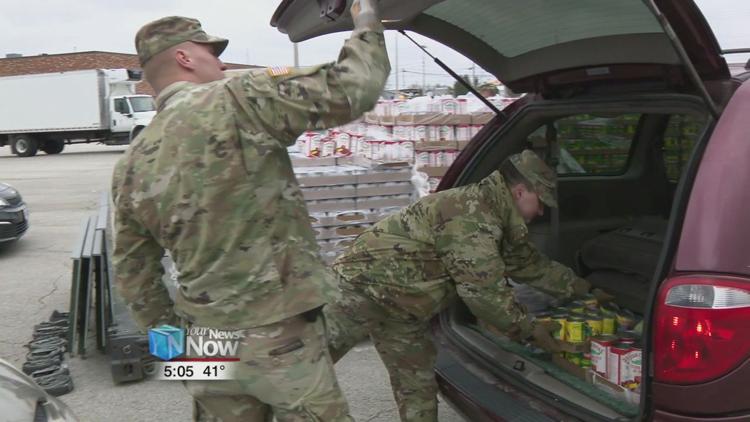 Cars were lined up in Celina Tuesday afternoon as the West Ohio Food Bank handed out food for those who needed it.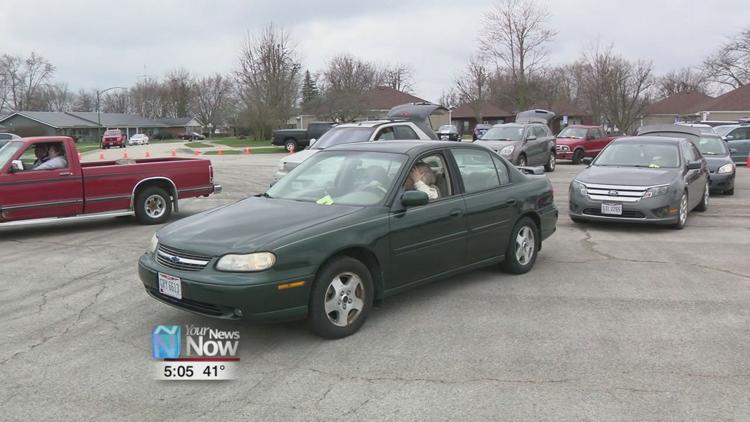 The Ohio National Guard lent the food bank a hand in giving out the food. This was to allow the older volunteers with the West Ohio Food Bank to stay at home during the COVID-19 outbreak.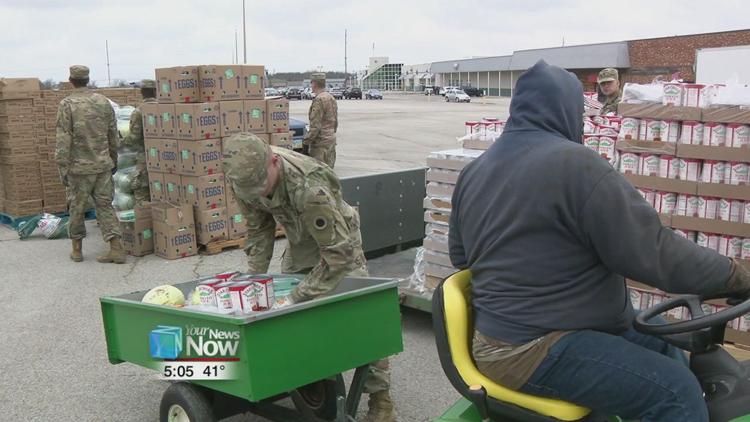 This event was also a good way for those with the National Guard to do their part in helping those who are struggling during this difficult time.
"I feel it's important for us, as we get to work with our neighbors, and we get to work for the state that we joined the National Guard for," said Capt. Erica Anderson. "We get to help at home, help wherever needed, and it's helping your family, helping your neighbors."
Around 300 families were expected to turn out for the distribution event.