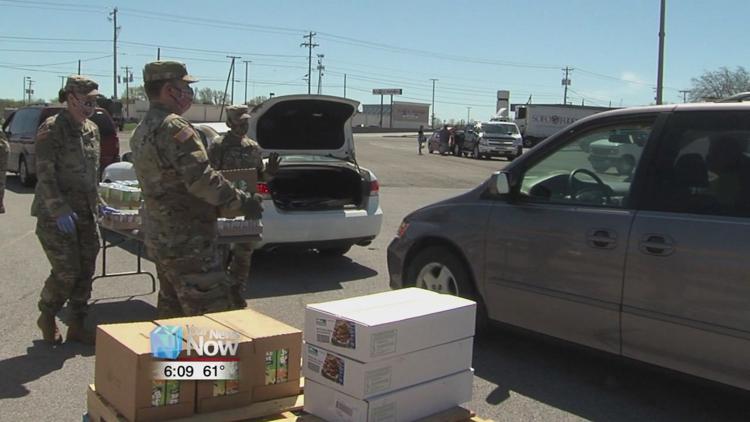 As thousands of pounds of food come into the West Ohio Food Bank on a regular basis it's their goal to get it out into the community as quickly as possible.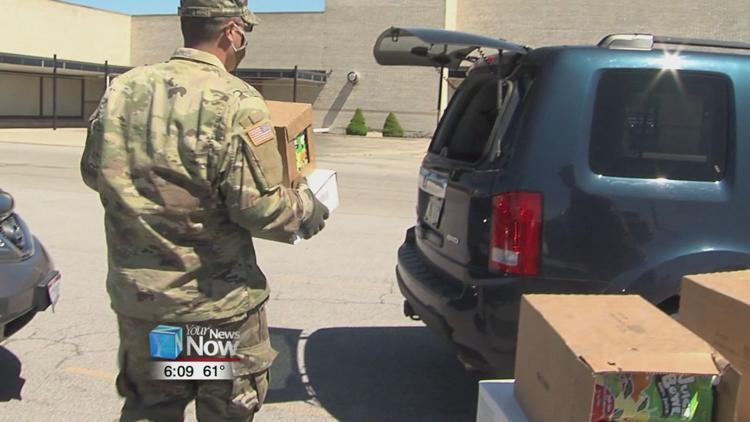 Monday, a pop-up distribution was held at the Lima Mall parking lot that had 40-thousand pounds of food on hand. There were canned vegetables, fresh eggs, and milk among other items. The Ohio National Guard is still on hand, loading up vehicles with the much-needed food. Monday's distribution was decided at 9:30 a.m. with the first car loaded at noon.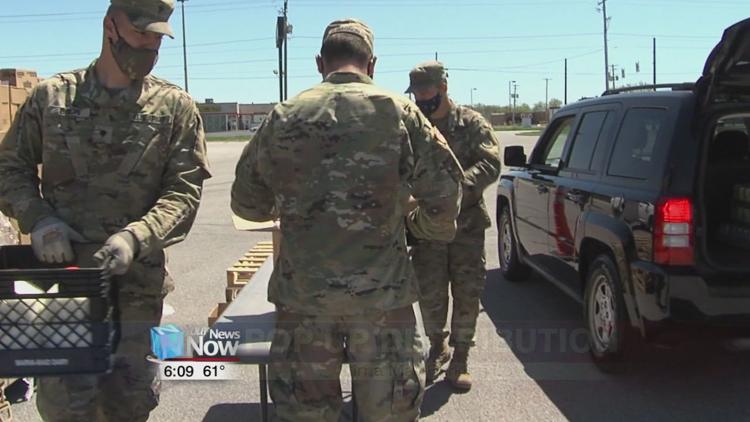 John Gonzales with the West Ohio Food Bank says the need is there and they will be here to fill it, "So once we get food, I mean you never know how much we're getting in on a daily business. Soon as we get it in we can't wait until another big distribution, we come together as a staff and decide it is time for a pop-up. We want it out into the community as fresh as possible."
Gonzales says they post pop-up distribution on their Facebook page along with regular distribution dates.