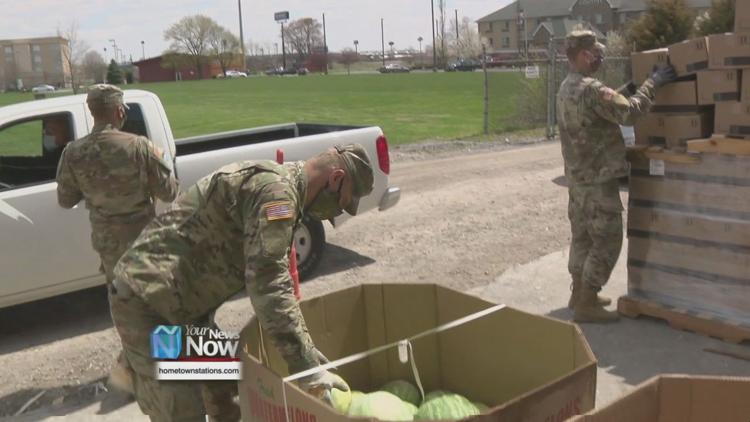 The West Ohio Food Bank has been seeing a large increase in traffic since the layoffs started, but many businesses in the community have been stepping up to the dinner plate in order to make sure everyone is fed.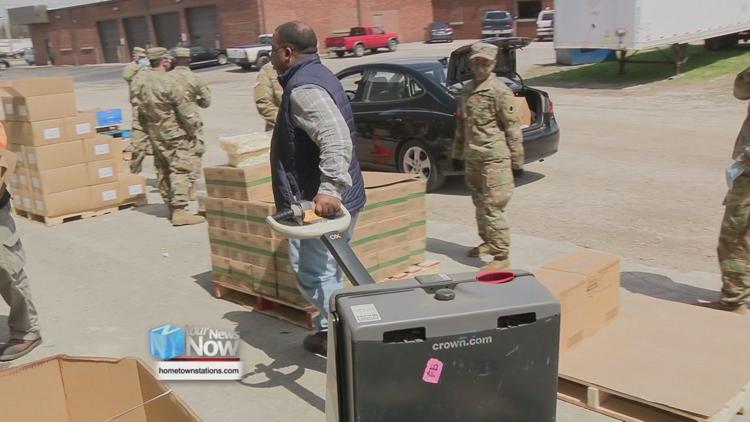 Since the pandemic started in Ohio, the West Ohio Food Bank has seen a 100% overall increase of people coming through their distribution lines, and a 75% increase of new people coming through the lines that have never been to a pantry before. To put it into perspective, there were a total of 7 distributions in the month of March but just within the last week, there have been 20 distributions.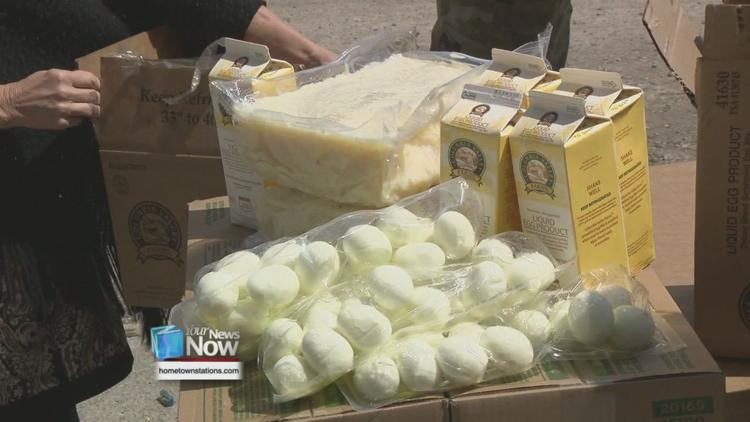 "So there's definitely a huge increase in need, especially with the unemployment, some people's being delayed and everything, so they're needing additional food supplies to help them and their families," said Tommie Harner, West Ohio Food Bank chief operations officer.
The West Ohio Food Bank has been receiving more donations than ever due to the high demand for food pantries. Bob Evans sent a shipment of various types of potatoes and eggs, while Post Cereal is sending a truck filled with dry goods. Kroger even donated some milk, something that is seeming to run scarce even in grocery stores.
John Gonzales, the food sourcer at the pantry, says that these shipments normally don't happen but everyone is pulling together because of the pandemic.
"People are calling for these products, they need these products, and Kroger was gracious enough to say hey, we got a bunch of milk, I know you guys are in need, please let us give it to you," said Gonzales.
Between the many teary-eyed people wishing to get out of their car and give hugs to the workers at the food bank, and the local businesses and churches donating meals to the workers, the community has been more than appreciative.
"These response from the community has been, in all 11 counties that we serve has been overwhelmingly beautiful," added Gonzales.