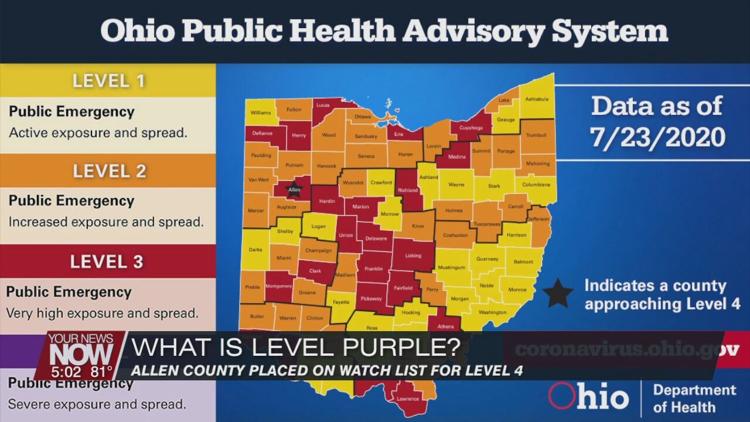 Thursday it was announced Allen County is approaching the "purple level" or Level 4 on the Ohio Public Health Advisory System.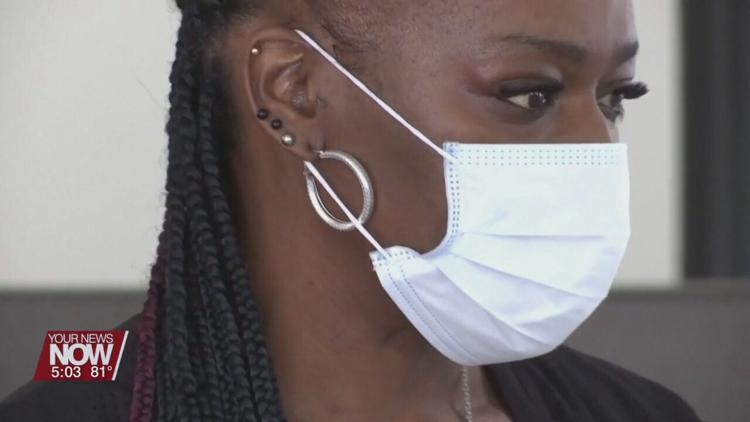 What that means, is Allen County has triggered six of the seven indicators, up from five indicators last week. A county has to have six or seven indicators for two weeks before going purple. The system is used to give communities the information necessary to make decisions. The increased cases means community spread is picking up in the county. Allen County Public Health says to control the spread, we need to wear masks, social distance, wash hands and consider what events are necessary to attend.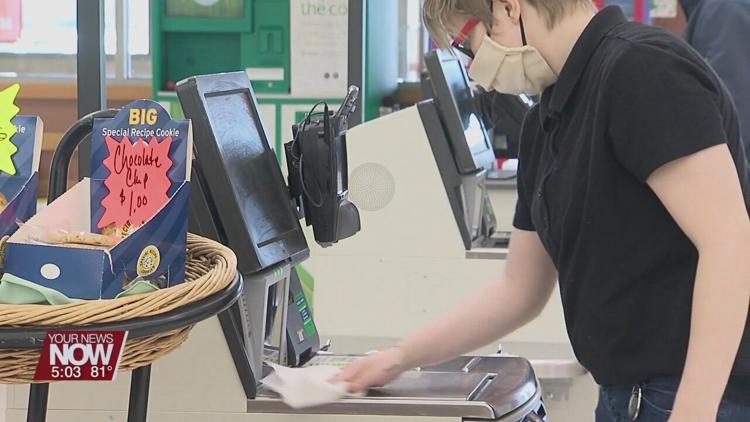 "Most of our spread in Allen County can be attributed to family gatherings, backyard gatherings, pool parties," Tami Gough said, public information officer with Allen County Public Health. "Those type of activities. We all want to have those summer activities and that summer fun, but if we could all just take a step back for a good two to three week period, we will be able to see our numbers decrease."
As of now, there are no plans as to what will happen if Allen County goes to purple, but those discussions are happening on what action could be taken.