Courtesy of Fred Vobbe, Your Hometown Stations Chief Engineer
One of the most common questions we get asked is; what kind of antenna should I get to watch WLIO and WOHL over the air?
Antenna physics and theory has not changed in many decades. There are a lot of antennas people sell which are not good! If they look cool, or if they state a number of stations or miles of reception, usually they are bogus. An antenna manufacturer can always sell something and claim it can receive 100 stations from 75 miles away, but that is only true if the antenna is on top of a 1,000' tower.
Since 2009 we've purchased antennas and tested them. Some went right to the dumpster. But some show real promise. Here are a few winners which we recommend: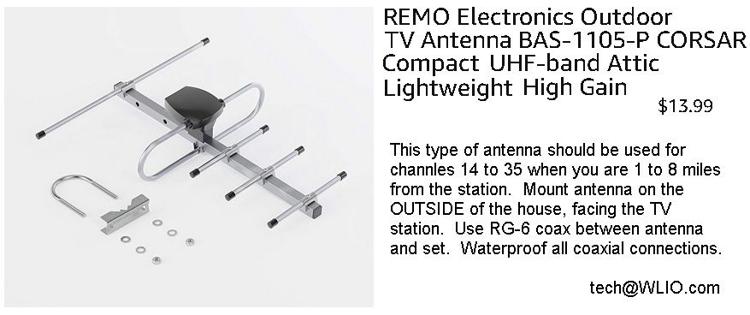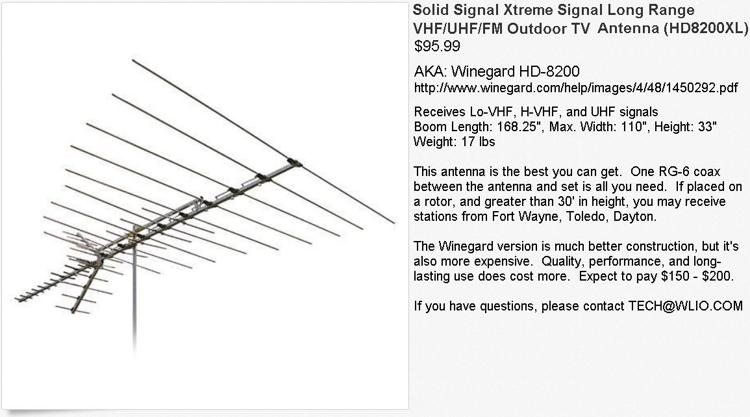 If you have any questions or need help with an antenna, please contact our technical staff at tech@wlio.com, or write to Engineering Dept, WLIO/WOHL Television, 1424 Rice Avenue, Lima OH 45805.