Just outside of downtown Ada sits the decades-old Wilson Football Factory, otherwise known as the birthplace of every football to be used in every Super Bowl, ever.
The process it takes to make the game balls is an extensive one where the pride is in the details.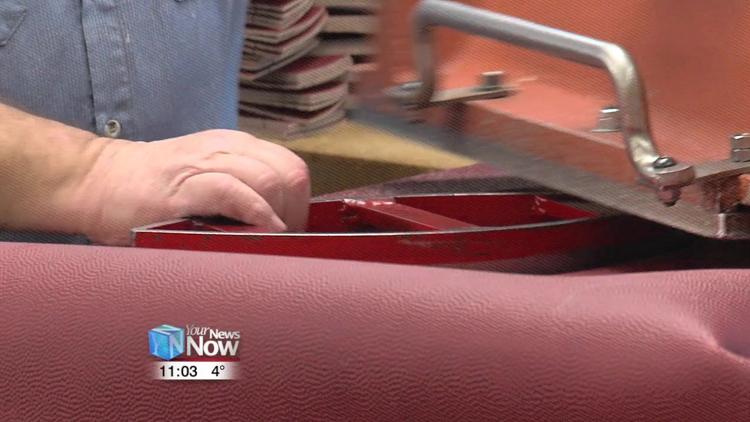 "What I do all day long is cut out panels, making footballs," said Wilson cutter Loyd Conley. "I got to color match them and make them so they can be used with the NFL teams."
From, the panels move on to get the logos imprinted on them before they can be sewn together — one of the hardest jobs to learn in the factory.
"It takes about a year in order to learn a piece right and it takes about a year to get up to piece rate and to be fully qualified on this job," said Sandy Sibert, a Puritan operator. "We have a very narrow seam that we have to meet in order to keep the proper size of the football and meet specs."
After they're sewn together, someone has to slip them right-side out, which is no easy task in it's own right.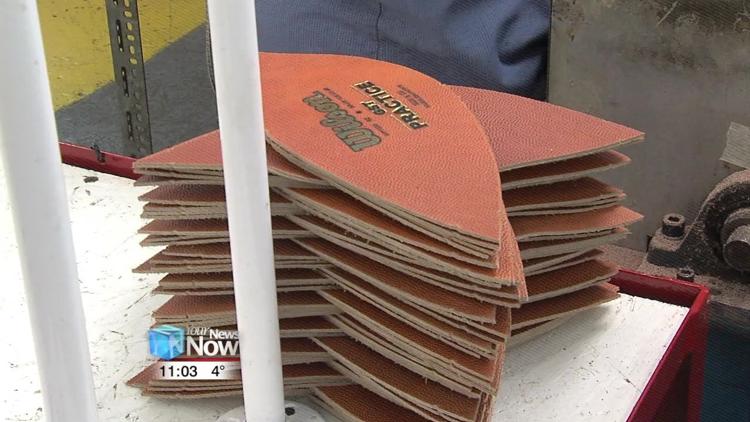 "We've had other people come through and try it and they'l get it all knotted up and everything," said Mark Conley, who spends his days turning the footballs. "It just takes experience, knowing where the pressure points in the ball are to turn it. That and it's piece work. The more me put out, the more we're going to make so you got to get a pretty good rhythm and routine going. It only takes about 30 seconds for one. I've got one heating up, while I've got one heating up, I'm turning one."
From Mark's hands, the footballs go over to his wife, Donna Conley, to get inflated.
"I insert the bladder into the ball after the turners get finished," said Donna. "Then I inflate it four, five pounds of air so I can lace it together. the lacing not only protects the bladder but it also gives the quarterbacks something to grip on to."
The factory makes 108 footballs per team for the big day, but it takes a few thousand tries to get them all perfect and indistinguishable. 
"Out quality department obviously inspects each one so it could be the foil, it could be maybe a sewing defect, could be the leather," said Plant Manager Andy Wentling. "Even lacing might kick it out so there's a hand full of things that might keep it from being a game ball so if they're not good enough for a game ball they will go to a retail store that anybody can buy."
But that perfection they strive for is what makes the Wilson employees proud of their product.
"We're proud that our product is good enough to be seen all over the world so it's a sense of pride when you stop and think about what all we've accomplished for such a small factory," said Donna Conley.
 This year's Super Bowl will see the New England Patriots face off against the Los Angeles Rams in Atlanta on February 3, 2019.