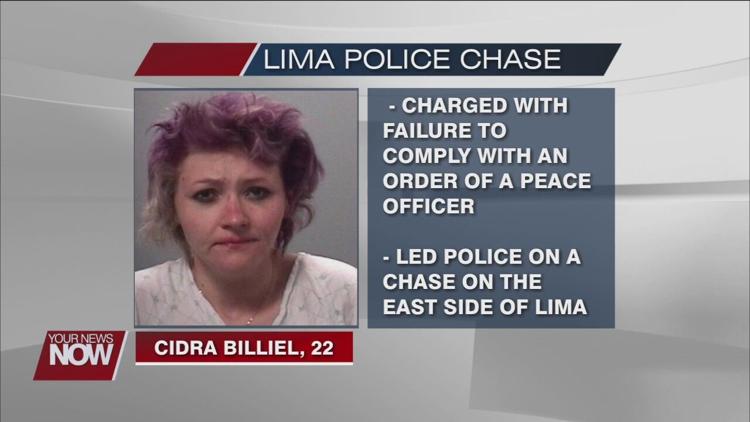 The Lima Police Department arrested a woman Friday morning after leading them on a chase through residential neighborhoods.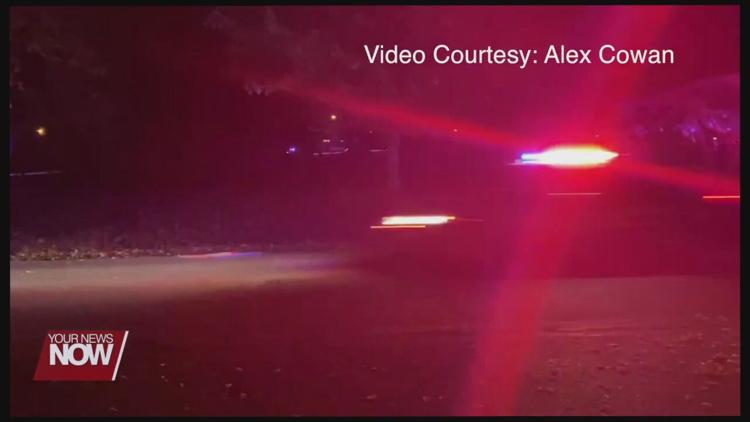 22-year-old Cidra Billiel is being held in the Allen County Jail on the charge of Failure to Comply with an Order of a Peace Officer. Officers tried to pull her over just before 4 a.m. Friday morning for a traffic violation. She refused to pull over and the pursuit began. Billiel led officers in and out of the Lima city limits through neighborhoods and business districts on the east side of the city, speeds reached up to 70 mph. When she finally stopped, she got out of the car and started to run on foot. Officers pursued with a K-9. The dog bit her and she was tased before she was taken into custody.
Officers also found suspected narcotics and drug paraphernalia. She may be facing additional charges.
Media release from Lima Police Department - 11/6/20: On 11/6/2020 at approximately 0355 hours an officer observed a vehicle commit several traffic violations in the area of Elizabeth and N Shore. Officers activated their overhead lights and siren to conduct a traffic stop on the vehicle at Elizabeth and Circular. The vehicle failed to stop and officers gave chase. 
The chase went through residential neighborhoods along with business areas within the City of Lima and just outside the city on the east side of town. During the pursuit the chase reached speeds of approximately 60 to 70 mph. The vehicle also made numerous other traffic infractions. Eventually the vehicle stopped at Town Alley and S Shore where the driver, Cidra Billiel (22) exited the vehicle and began to flee on foot. Officers gave chase along with a K9. Cidra resisted arrest and was bitten by the K9 and tased. 
During the investigation suspected narcotics and paraphernalia were located. Cidra was charged with failure to comply with an order of a peace officer and is being held at the Allen County Jail.