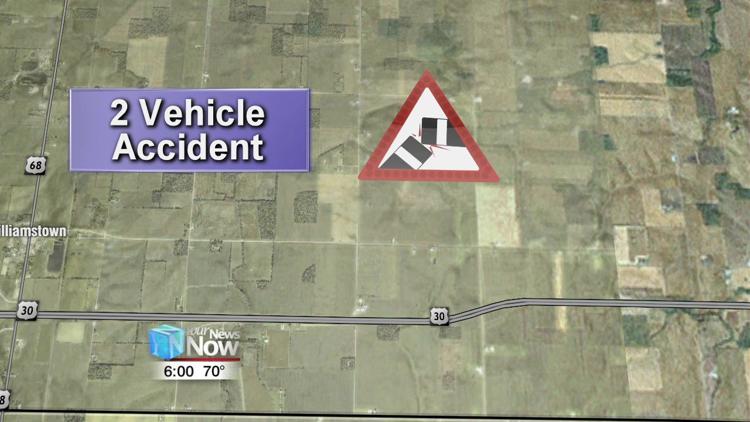 Two women are in the hospital after a two-vehicle accident in Hancock County Saturday afternoon.
According to the Hancock County Sheriff's Office, 49-year-old Jennifer Neal was headed south on County Road 183 in a Chrysler Town and Country. Neal stopped at the stop sign for US 30 and then pulled into the intersection, where she failed to yield the right of way and was struck by 26-year-old Samantha Gibson, who was headed east on US 30 in a Ford Escort.
Both Neal and Gibson sustained injuries in the crash and were transported to Blanchard Valley Hospital by Hanco EMS.
Neal was also issued a citation for failure to yield the right of way at a stop sign.