4 students gets Scholastic Arts Spotlight scholarships.jpg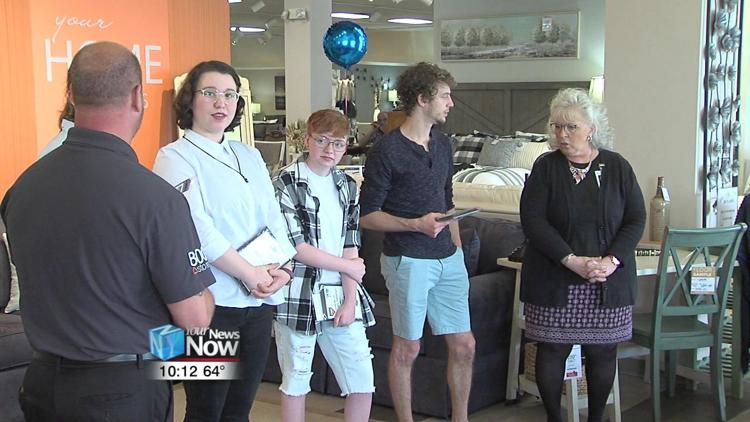 As featured on
     A little boost to help pay for college expenses this fall was given to four students who excel in the arts today. 
     Winners of the "Scholastic Arts Spotlight" scholarships were honored with a plaque and $500.
     The scholarships were provided by Ashley Furniture, the Union Bank, Council for the Arts of Greater Lima and Artspace Lima. 
     The students are pursuing majors in the art, St. Henry graduate Erin Clune and Bath High School graduate Lex Crowe are both majoring in music education.
     Brody Bowman from Temple Christian is majoring in film and art. 
     While Shawnee High School graduate Abbigayle Gillen is majoring in technical theatre.