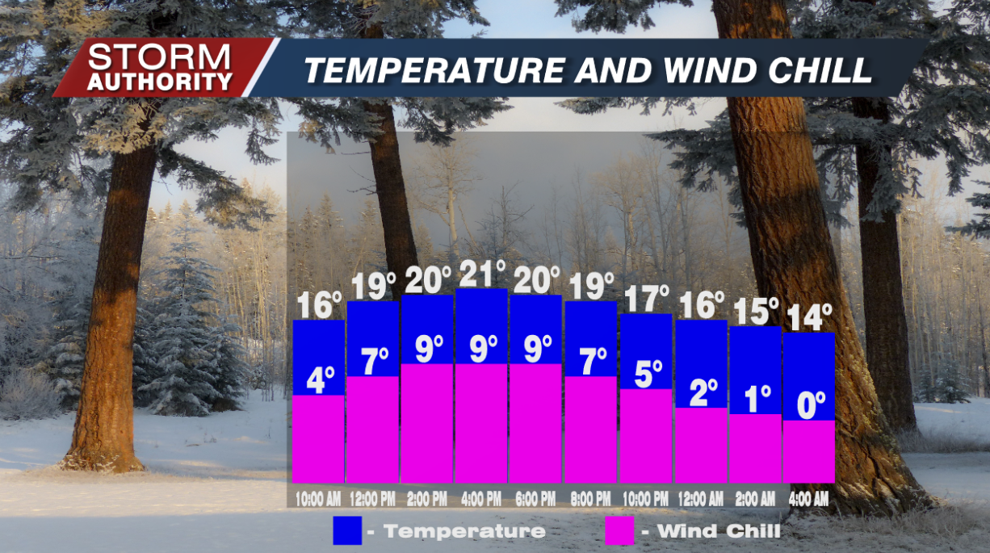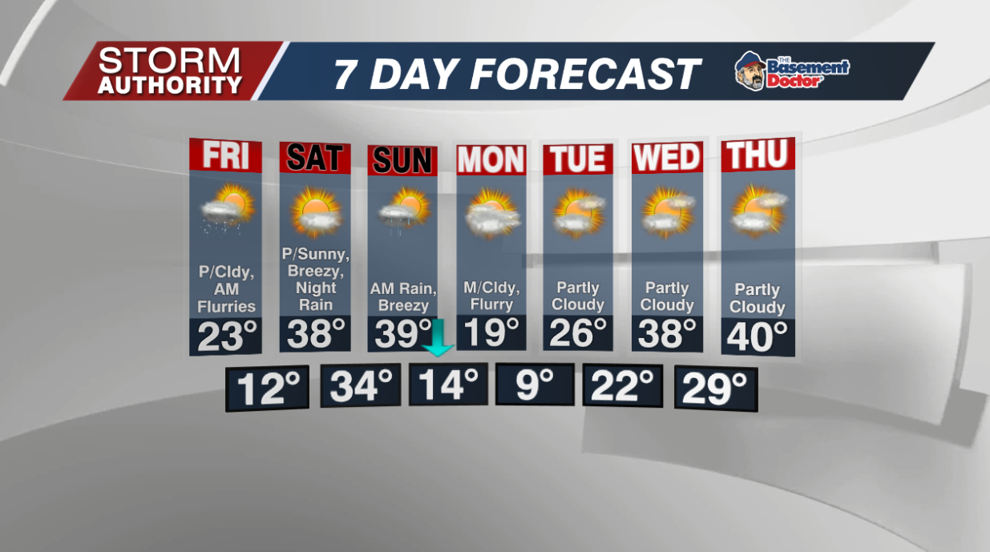 Thursday, January 6, 2022 Forecast:
A brutally cold day ahead! Temperatures are starting off in the teens with wind chill values near 0°. Highs will struggle to reach the low 20s with mostly cloudy skies and light flurries flying around.
While quiet around here, a winter storm will bring heavy snow across portions of Kentucky and Tennessee today. Light snow will reach to I-70 in Ohio, but this is a complete miss for our area. Our season snow total so far in Lima is only at a measly 0.4".
Scattered pockets of flurries and perhaps brief snow showers will develop tonight as a flow develops off of Lake Michigan. A very light dusting could develop in spots, but it will not be area-wide.
Very cold again Friday with flurries diminishing and sunshine increasing. Highs will reach the lower 20s.
A sharp transition occurs Saturday. After morning lows in the lower teens, temperatures will finally go above freezing later in the day. Expect a good amount of sunshine with a breezy south wind developing. 
Showers will develop Saturday night into the first part of Sunday, then turning dry and progressively colder for the afternoon. 
The 7 day forecast shows an arctic blast to start next week. Lows may drop to the single digits by Tuesday morning. However, it turns much warmer again midweek with 40° highs possible toward Thursday. The good news is a rather dry pattern is expected with little or no precipitation Monday-Thursday.