A quiet Thursday morning with partly to mostly cloudy skies. The forecast has trended in a "nicer" direction for today as highs look to once again crack 40°. Outside of a stray sprinkle, expect generally dry weather under mostly cloudy skies.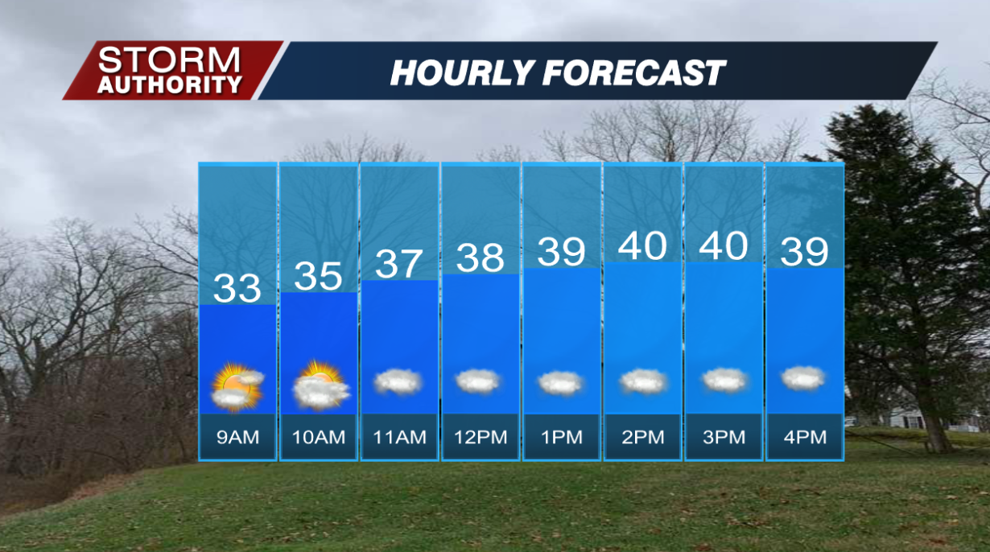 As discussed over the past several days, much colder weather will make a return to start the weekend. Highs drop to the lower 30s Friday, then lower to middle 20s on Saturday. The quiet weather continues here with lots of clouds, but sunshine looks to break out Saturday afternoon. Sunday is a little warmer with highs in the low to mid 30s.
A major winter storm will be impacting large sections of the country from Friday through Monday, but it still remains entirely possible for everything to go around us. Tomorrow, heavy snows will drop from the Dakotas down through Iowa, western Illinois and Missouri. This system will keep dropping south Saturday as it merges with a low pressure over the lower Mississippi Valley. The storm picks up ample Gulf moisture, then starts to head north and east through the Appalachians and the Eastern Seaboard. This results in an odd snow swath shaped like a "U" across the central and eastern U.S. The big-time snows look to set up across the Appalachians and Interior Northeast regions where a strong coastal low will further amplify the system.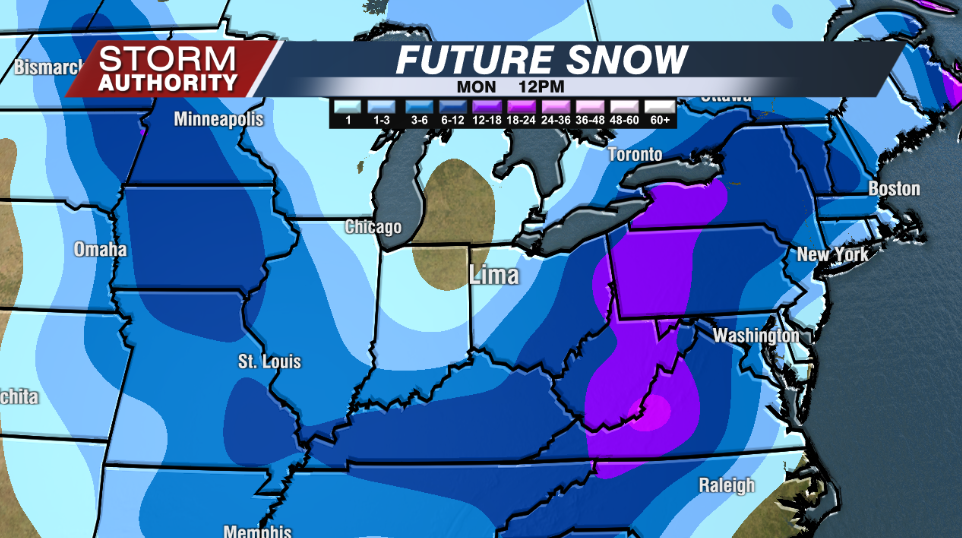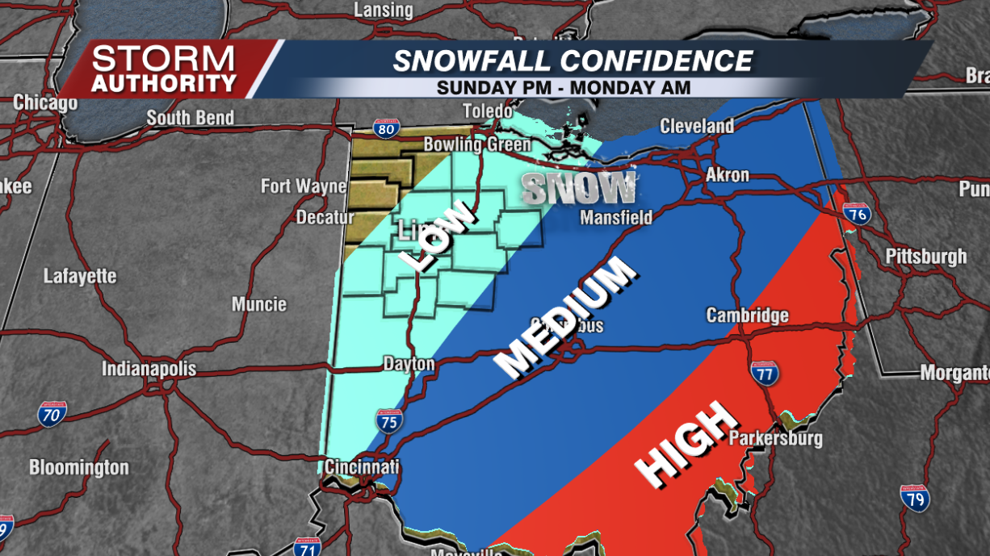 Will this bring any impacts to west-central Ohio? It is possible, but far from a certainty. Our forecast for now has a 50% chance of snow Sunday evening and night. Lower chances northwest, higher threat southeast. Data has been shifting quite a bit one run to the next, and there are still several solutions that keep the system well away from us. We will have a much more solid answer in future forecasts, as soon as later today.